Carcinogen and the Cancer That It Causes, Article Review Example
This Article Review was written by one of our professional writers.

You are free to use it as an inspiration or a source for your own work.
In the United States alone, smoking is one of the leading causes of death, and throughout the world the number is similar. Worldwide it is reported by WHO, "almost 1 billion men and 250 million women are daily smokers" (Hecht, 2003, pg. 774). Smoking leads to many illnesses and diseases that include cancer of the throat and mount, emphysema, lung cancer, and other asthmatic problems. Smoking tobacco is a serious addiction that not only impacts the smoker, but also passive and second-hand smokers such as friends and family that are more susceptible to toxins in cigarette smoke that can cause cancers, emphysema, and other health problems. According to the CDC, when a smoker inhales the tobacco smoke, they are inhaling over 4000 chemicals, in which 60 are considered carcinogens. For passive or second-hand smokers they inhale significantly more at over 7000 identifiable harmful chemicals in which 250 are considered deadly, such as hydrogen cyanide, ammonia, and carbon monoxide (CDC, 2014). One of the most harmful carcinogens classified as group 1 by the International Agency for Research on Cancer (IRAC) is benzene. Benzene, while is widely seen as a carcinogen of tobacco smoke, is also a chemical that is widely found in industrial settings.
For a better understanding, a carcinogen that is a substance or radioactive agent that is directly link to causing cancer, in which is due to their ability to damage or disrupt the cell's metabolic process. One of the most harmful carcinogens that are found in tobacco smoke is benzene. More alarmingly is the string of research that links benzene to leukemia. Throughout a plethora of research that have provided the valid understanding that smoking tobacco will cause considerable damage to the body, as well as other illnesses. Essentially, smoking cigarettes are linked with causing cancer in millions of smokers each year. Tobacco is no stranger to cancer, as the World Health Organization (WHO) reports that a staging 1.2 million people annually die from cancer related deaths, mainly lung cancer caused by cigarette smoking (Hecht, 2003, pg. pg.776). The most harrowing discovery of the carcinogens that are found in tobacco smoke is where some of these chemicals are found in other places. For example, acetone a chemical found in tobacco smoke is also solely used in nail polish remover. Ammonia is used in bleach, or alone as a household cleaner. Butane is used in lighter fluid, lead that is found in batters, tar that is used in paving the roads, carbon monoxide that is released by car exhaust and benzene that is found in rubber cement. These chemicals are harmful and toxic that causes considerable damage to the entire body.
According to the CDC, just about every organ is impacted by tobacco smoke and the toxins that are in the smoke, as well as mentally and physically exhaust the smoker. As far as physical the areas in which are impacted that can cause cancer includes; lung, bronchus, trachea, stomach, pancreas, liver, larynx, kidney, colon, esophagus, bladder, blood (acute myeloid leukemia), cervix, rectum, and ureter (CDC, 2014). These are serious illnesses and diseases in which there has been no identifiable cure or shot, so smokers place them and those around them in considerable harm.
Benzene is typically a sweet odor, flammable, colorless liquid that once exposed to air quickly evaporates. According to Glass et al (2003), benzene is found indoor environments forming from activities such as heating and cooking, as well as made from the natural process proliferated by forest fire, volcanos, and present in gasoline fuels, the distribution and production of petroleum, and in crude oil (Glass et al, 2003, pg.573). As well, benzene is found in cigarettes. The IRAC classified benzene carcinogenic to humans based on research provided that there was a substantial link between benzene and acute myeloid leukemia (Leukemia). Synder (2002) reports that back in the 1920, there was evidence that linked benzol as a causative agent in the development of leukemia (Synder, 2002, pg.156). In looking throughout Synder's literature, he points to numerous early studies that show the link between benzene and leukemia, as the individuals study or assessed where exposed to trace amounts of benzene in their work environment. Glass et al. also points out that within IRAC's classification of benzene as a carcinogen, there was a general consensus that benzene and leukemia are linked (Glass et al., 2003, pg.561). The complexity in providing a clear answer to the link, is that there are various types of leukemia, as well as certain threshold exposure in which provide various forms of benzene concentration levels. According to Vinineis et al. (2003), "Since 1986, further evidence has been published that showed that smoking tobacco can also cause cancer of the nasal cavity, paranasal sinuses, and nasopharynx; stomach; liver; kidney; cervix uteri; and adenocarcinoma of the esophagus and myeloid leukemia" (Vinesis et al. 2013, pg.101).
Benzene is a dangerous chemical if exposed on high levels of exposure can cause long-term and short-term effects.  Glass et al (2003) found that exposure on a low level or a high level can have positive association with both chronic lymphocytic and nonlymphocytic leukemia (Glass, 2003, pg.575). The petroleum industry is where many workers are exposed to large amounts of benzene, in which alone or in combination with other environmental factors of behaviors can likely lead to a greater risk of acute and chronic leukemia. Benzene and leukemia have developed an unwarranted relationship for many workers in factories, handling fuel or radiation, and smokers that inhale thousands of toxins; the risk of acquiring leukemia has been established throughout history by numerous studies. This has led to the conclusion that carcinogens act a strong causative agent to induce cancer cells in the body.  Continuous exposure places workers and surrounding people at risk, especially when smoking, as second hand smoking is just as bad, to acquiring cancer, and overall damage your body.
References
Fusun, Yaris, Dikici, Mustafa, ASkbulut, Turhan, Yaris, Ersin, and Sabuncu, Hilmi. (2004). Story of Benzene and Leukemia: Epidemiologic Approach of Muzaffer Aksoy. J Occupational Health 46: pg. 244-247.
Glass, Deborah C. Christopher N. Gray, Damien J. Jolley, Carl Gibbons, Malcolm R. Sim, Lin Fritschi, Geoffrey G. Adams, John A. Bisby and Richard Manuell. (2003). Leukemia Risk Associated with Low-Level Benzene Exposure. Epidemiology Vol. 14, No.5. pg. 569-577.
Hecht, Stephen. (2003). Leukemia Risk Associated with Low-Level Benzene Exposure. Nature reviews Cancer 3, pg. 773-784. Retrieved from http://www.nature.com.ezproxy.lib.utexas.edu/nrc/journal/v3/n10/full/nrc1190.html
CDC. (2014). Health Effects of Cigarette Smoking. CDC. Retrieved from http://www.cdc.gov/tobacco/data_statistics/fact_sheets/health_effects/effects_cig_smoking/#cancer
Snyder, Robert. (2002). Benzene and Leukemia. Environmental and Occupational Health Sciences Institute. Information Healthcare. Vol. 32. No3. Pg. 155-210.
Tobacco. (2014). American Lung Association. Retrieved from http://www.lung.org/associations/states/colorado/tobacco/
Vineis, P, M. Alavanja, P. Buffler, E. Fontham, S. Franceschi, Y. T. Gao, P. C. Gupta, A. Hackshaw, E. Matos, J. Samet, F. Sitas, J. Smith, L. Stayner, K. Straif, M. J. Thun, H. E. Wichmann, A. H. Wu, D. Zaridze, R. Peto, and R. Do. (2004). Tobacco and Cancer: Recent Epidemiological Evidence. JNCI J Natl Cancer Inst (2004) 96 (2): 99-106. doi:10.1093/jnci/djh014
Stuck with your Article Review?
Get in touch with one of our experts for instant help!
Messenger
Live chat
Time is precious
don't waste it!
Get instant essay
writing help!
Plagiarism-free
guarantee
Privacy
guarantee
Secure
checkout
Money back
guarantee
Get a Free E-Book ($50 in value)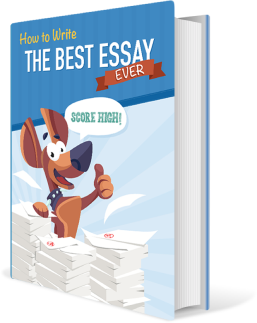 How To Write The Best Essay Ever!