Entourage, Movie Review Example
This Movie Review was written by one of our professional writers.

You are free to use it as an inspiration or a source for your own work.
"Entourage", produced by HBO and recorded in Los Angeles is a thirty-minute TV show that describes career of the beginning celebrity Vincent Chase (performed by Adrian Grenier). In fact, this show proposes the audience deep satirical look at the world of film production. During five episodes actor interacts with different people, gets enrolled in production of various movies, falls in love, and experiences some troubles. While Vincent's reliable agent, Ari Gold (played by Jeremy Piven and based on a real agent with the name Ari Emmanuel), attempted to support both his patron and his patron's career success on the right track, Vincent simply disregarded Ari and paid close attention to three friends from his district in Queens. Johnny, Vincent's stepbrother (originally played by Kevin Dillon), was simply trying to take advantage of Vincent's success and apply it to his own career of an actor, while his friend Turtle (performed by Jerry Ferrara) was enjoying the luxuries of Chase's lifestyle. Eric, Vincent's pal (played by Kevin Connolly), was the only person who seemed to admire Vince and did not try to anyhow use him. However, Chase usually ignored Eric's advices as well because of the influence of his other friends on him.
Doug Allin, creator of this TV show, has written 66 episodes, was a producer of 48 series of "Entourage" during 2004-2008, and played as an actor during 2004-2005. Four times he was nominated for WGA Award, three times for PGA award and Emmy Award for this broadcast. This show has combined a team of producers, such as Mark Wahlberg, Stephen Levinson, and Robb Weiss, who indeed have created a masterpiece from this program. Jessica Alba, Lennox Lewis, Snoop Dogg, Kanye West, U2, Pauly Shore, Holly Madison Monique Alexander appear in different episodes of the broadcast.
According to one source, the idea was taken when Mark Wahlberg's assistant proposed producer to make a movie about him and some of his friends. According to another, Eric Weinstein, old friend of producer, suggested to create a short film about his successful pals. Spectator can notice some similarities between the life of Vincent Chase and Mark Wahlberg. In fact, to make this show interesting to the masses it was decided to record it in a satirical way. However, the most reliable source states that the plot of this broadcast was taken from the book "From the 'Hood to Hollywood, A Soldier's Story", written by Donnie Carol. During the interview Carol told that Turtle character was based on his own personality, and that he was initiator of the program.
During the first week of "Entourage" release on TV 6 million US people watched it. Despite the fact many critics thought this broadcast would stay in the Top10 list of the most popular TV shows, the situation changed slightly. For instance, survey conducted in 2004 has shown that almost 70 % of the spectators thought that program was excellent, while only 5 % believed it was rather boring. As it was designed for a wide spectrum of the audience, varying from 18 up to 49 years, it brought 1.6 million of new viewers during 2005. The key feature of this program is that it was popular among both males and females. During the period between 2004 and 2008 "Entourage" won four Emmy Awards. However, the fifth episode marked a low rating of the TV show. The number of spectators has decreased a lot because plot of the broadcast has gone nowhere and somewhat lost intrigue.
The reviews of the show in question are mostly positive.  People enjoy learning about the lives of celebrities and find it interesting to follow the plot of the show. Many people consider "Entourage" to be the best show on TV, and praise the cast selected to perform the main roles. Some fans state that they have become addicted to the show, watching every single episode, and feel sorry about the fact that it is not shown on daily basis. According to certain reviews on TV.com, "Entourage" cannot be rivaled by any other comedy, drama, action, or thriller show, but is the one of a kind, with its funny jokes, lively characters, and intriguing plot. For most of the fans 'Entourage" became a real escape from the rat race of the city and everyday routine of their jobs.
It has turned watching TV into a source of getting energy and positive mood. However, certain people disapprove of the show and call it a waste of time. They base their statement on the fact that actors alone cannot turn "Entourage" into a good and popular show. In general, people love the show and consider it the wittiest and at the same time the funniest show on television.
In my personal opinion, "Entourage" is the jewel in HBO's crown. I am not a big fan of HBO shows in general, but this particular work gained my attention, and I can admit to be its faithful fan from the very first season. The show is realistic, and gives a great insight on what actors go through nowadays. I cannot miss the possibility to praise the language used by the characters in the show, as far as most of the other shows on television use 'artificial' scripts, and, as a result, the heroes of the shows use lexicon never employed by people in real life situations. Vincent Chase (Adrian Grenier) together with Johnny Chase (Kevin Dillon) form a great duet and will most likely keep the show popular and the ratings high. The plot is so simple and easy to follow, the humor so exquisite and clever that it gives a real emotional boost and helps to relax and forget about the stress and the strains of everyday life.
There are a few things that I disapprove, though: the length of the show and its once-a-week presentation. I would strongly recommend the producers and managers of "Entourage" to show it at least two-three times a week, for people to enjoy the show more and get addicted to it just the way I am. I strongly advise this show to everyone.
Works Cited
Lawry, Brian. (2008). Entourage. 5 March, 2009. <http://www.variety.com/review/VE1117938178.html?categoryid=32&cs=1>.
Cole, Stephen. (2006). Guy Talk. 5 March, 2009. <http://www.cbc.ca/arts/tv/entourage.html>.
Hefferman, Virginia. (2007). On Gilded Sharks and Lover Boys. New York Times. 5 March, 2009. <http://www.nytimes.com/2007/04/06/arts/television/06ento.html>.
Stuck with your Movie Review?
Get in touch with one of our experts for instant help!
Messenger
Live chat
Time is precious
don't waste it!
Get instant essay
writing help!
Plagiarism-free
guarantee
Privacy
guarantee
Secure
checkout
Money back
guarantee
Get a Free E-Book ($50 in value)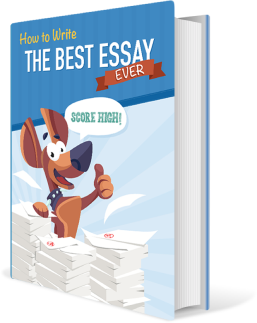 How To Write The Best Essay Ever!