Google Launches Calico, SWOT Analysis Example
This SWOT analysis was written by one of our professional writers.

You are free to use it as an inspiration or a source for your own work.
Brief description of Google
Google happens to be a famous and admirable global and multinational company based in America. The fame and admiration of Google has gone to the extent that searching for needed information from the web has been termed as "Googling". The company was initiated by two graduates at Stanford University named Larry Page and Sergey Brin in 1998. The mandate of Google is creation of web search engine that are commonly applicable in the internet, coupled with supplementary innovative application that include Picasa, Google Earth, Gmail and Google Maps (Gibbs, 2014).
Google also deals with technologies of online advertising, software and cloud computing. On its initiation, Google had a workforce of ten employees with a garage in Palo as their working station. This workforce has since then grown sporadically to 10, 000 employees spread in all parts of the globe. The formula attributed to such a magnitude of success is a subject of investigation with open communication, effective leadership and reward systems as the major concepts under interrogation.  The major source of profit at Google is attributed to AdWords, services of online adverts and use of search engine optimization. Over one million servers are run by Google controlling data centers globally (Malik, 2012).
Google culture
People contribute significantly to make Google an admirable company. Google employees are determined to make it successful and the hiring criterion is based primarily on ability rather than experience (John, 2008).  Googlers usually share common visions as well as goals and diversity in terms of language and walks of life is clearly evident thus a global audience is apparent in this company (Lowe, 2009). Google is determined is sustaining an open culture marked by startups that requires all participants to be hands-on contributors in comfortably sharing opinion as well as ideas. Google has strived to embrace a unique culture that is beyond a typical corporate culture thus makes employees happy thus achieving success (Newton, 2013).  The pictures that appear in Googleplex manifest as adult playground and not an ordinary workplace. The success in Google is thus attributed to augmenting the happiness among employees leading to a sustainable productivity.
Google has indicated signs of corporate culture
It is apparent that the operations of Google are rooted on solid principles that originated from the founder of the company. Although numerous search engines have already crowded the global market in this industry, Google has succeeded in putting its users in the forefront. The mission statement of the company is a comprehensive summary of the commitment of the company in addressing the needs of its users (John, 2008).
Maintaining happiness among the company employees is a valuable attribute inherent at Google. The work environment is unique and attracts, motivates as well as retains the most competent workers in the industry. The Fortune magazine ranked Google at first position in terms of working environment in 2008 and this achievement was attributed to the manner of treating employees. Employees hired by Google start by gaining weight thus must access gyms, doctors, video games, on-site child care as well as shower facilities. The employees are offered with maternity or paternity leave for 12 weeks while enjoying 75% of their full salary package and $500 in terms of take-out meals for every family that has a newborn. These are among the favorable packages that escalate the level of satisfaction and motivation among employees at Google.
Factors that motivate Google to embody this particular culture
Google decided to deviate from the culture adopted by other companies whose principle focus involves active marketing with a target of augmenting revenue associated with marketing. In this respect, Google decided to remove the distractions in the search page and replaced it with a blank page with only a search box and the company logo. The pop up responsible for advertisements was perceived to cause annoyance to the end users (John, 2008).  The goal of achieving full satisfaction to employees and end users is the primary factor behind adoption of the existing culture at Google. The critical success factor at Google therefore was associated with a culture of putting the interest of the users and the employees first before the interests of the company.
Type of leader best suited for Google
The most effective leader for Google would be an introvert leader because the employees are proactive. Proactive employees work best under a leader who has listening abilities and lacking interests in take control over social situations. These qualities are inherent in introvert leader. In comparison to the extrovert leaders, introvert leaders are better placed to listen to the creative ideas from people and consequently implement them.
Change in culture during the time of decline in demand of product and services in Google
The role of identifying a decline in the demand of products and services at Google and adopting a culture change that that would best address this situation is an important consideration to avert any potential failure in the company. The first step involves identification of the source of failure that in most cases is avoidable as well as prosaic. Technologies that have been developed must be implemented with a culture of complacent stance to upcoming competitors. Taking keen interests in the changing demands of the customers must be incorporated in the culture of the organization.
References
Gibbs, S., (2014). "Google has 'outgrown' its 14-year old mission statement, says Larry Page". The Guardian.
John P. K., (2008). Corporate Culture and Performance Simon and Schuster
Lowe, J., (2009). Google speaks: secrets of the world's greatest billionaire entrepreneurs, Sergey Brin and Larry Page. Hoboken, New Jersey: John Wiley & Sons.
Malik, O., (2012). "Google launches Chromebook, Chromebox & gets it right". Gigaom. Gigaom, Inc.
Newton, C., (2013). "Google launches Calico, a new company tasked with extending human life". The Verge. Vox Media, Inc.
Stuck with your SWOT analysis?
Get in touch with one of our experts for instant help!
Messenger
Live chat
Time is precious
don't waste it!
Get instant essay
writing help!
Plagiarism-free
guarantee
Privacy
guarantee
Secure
checkout
Money back
guarantee
Get a Free E-Book ($50 in value)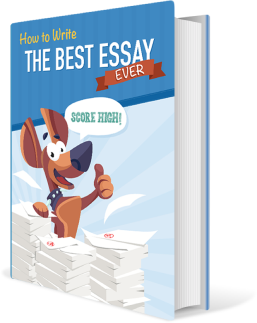 How To Write The Best Essay Ever!