Innovative Disciplinary Methods in Children, Research Proposal Example
This Research Proposal was written by one of our professional writers.

You are free to use it as an inspiration or a source for your own work.
Background and Problem statement
Parents bring up their children with the hope of making them responsible and concerned members of the society. It is important to note that, the act of instilling discipline is part of the parents' efforts. The previous researches have insistently showed that, despite the impacts of peer groups, parents usually have more influence than they realize. Even though disciplining children take a great deal of energy, there are innovative methods that parents and children can change.
In many cases, people tend to treat discipline is as what parents, or teachers do to children when they do something that is perceived to be wrong. In this regard, discipline or punishment can lose meaning, and the opportunity for true discipline is misguided. This calls for more innovative methods of instilling discipline in children.
For many parents, discipline refers to punishment with the intention of decreasing misbehavior in children. The word is derived from disciplinare, referring to a system of instruction or teaching (Forehand & Mckinney 139). Even though few will dispute the value of teaching children, parental discipline as a subject has long been controversial, even among experts. In one of his famous parenting book in the 2930s, Psychological Care of Infant and Child (1928), John B. Watson argued that parents should be strict with their children. Advice on discipline has changed from Watson's nurturance to the more permissiveness of 1950s and 1960s and mixed opinions (Forehand and Mckinney 83).
Two complementary perspectives of parental discipline and childrearing have been suggested. The first perspective is associated with moral actions and thoughts in children with normal development (Howard 55). The second perspective lays focus on helping parents regulate undesired behaviors in clinically referred children (Forehand and McKinney 283).
Aims of the research
To identify innovative disciplinary methods that can be applied by parents and teachers in managing children
To explore the traditional disciplinary methods that have been applied by parents and teachers in the past
To improve disciplinary programs that have previously been used by parents and teachers to inform on new disciplinary programs
Study design
This study will be based on both primary and secondary data to inform its development.
Scope of the study
The research will cover parents with children. Teachers in junior schools will also provide valuable resource in completing this research.
Methodology
The methodology used will be primarily qualitative-cum-quantitative, utilizing qualitative data obtained from participant interviews, documents, and other data sources and turning it into tangibles. This methodology is chosen because it is helpful in assisting the mind to arrange the thoughts and experiences and to elicit judgment recorded in memory and quantify these in the form of priorities, and allow for representing diverse opinions after discussion and debate based on tangible reports.
Target population
The target population for this study will be parents who stay with their children. Teachers in elementary schools will also provide valuable help in informing this research project. The most obvious locations for primary research will be homes and schools. Other sources of primary data will be child correction facilities and orphanages.
Sampling technique
The researcher will employ systematic sampling technique in selecting the respondents for the questionnaires. This technique involves the selection of respondents in the population by simple random sampling. The researcher will employ purposive sampling technique to select respondents for the interviews.
It will include list of parents who are concerned with childrearing and discipline. From the list, the researcher will sample the respondents systematically.
Data collection and presentation
Data will be collected from both primary and secondary sources. The findings will be presented using tables, pie charts, and graphs.
Primary data will be collected through semi-structured questionnaires with both open and close-ended questions and interviews with open-ended questions.
Secondary information will be sourced from published and unpublished sources with literature on children discipline and childrearing. These will include textbooks, journals, government policy documents, government annual reports on the topic and other relevant literature.
The collection of data will be through semi-structured questionnaires, unstructured interviews, and observation.
Questionnaires is a set of questions that are carefully constructed and designed and given in exactly the same form to a group of people in order to gather data about some topic(s) which is of interest to the researcher (McLean 140). Questionnaires, which are semi-structure in nature comprising of both closed-ended and open questions, will be used. The unit of analysis using the questionnaires will be the employees of the organizations in the private and public sectors at the study area.
Data analysis
Quantitative data will be analyzed using of descriptive statistics such as frequencies and percentages. The data will be processed and prepared for analysis by editing, coding, classification, tabulation and cross-tabulation. The study will use measures of central tendency and dispersion will be used. Multiple regressions will be employed to find out the cause and effect relationship between the variables. Multiple regression analysis will work when there is one dependent variable that is presumed to be the function of two or more independent variable.
Works Cited
Benjamin, Simon. Common Sense Book of Baby and Child Care. New York: Wiley, 2006.
Forehand, Ruben and Mckinney, Brian. "Historical overview of child discipline in the united states: Implications for mental health clinicians and researchers."Journal of Child and Family Studies. 2.3. 221–228, 2003.
Forehand, Rodney & McKinney, Fionn. Helping the noncompliant child. New York: Guilford, 2003.
Howard, Brimin. Advising parents on discipline: What works? Pediatrics 98:809–815, 2006.
Watson, John. Psychological Care of Infant and Child. Oxford University Press, 2008.
Stuck with your Research Proposal?
Get in touch with one of our experts for instant help!
Messenger
Live chat
Time is precious
don't waste it!
Get instant essay
writing help!
Plagiarism-free
guarantee
Privacy
guarantee
Secure
checkout
Money back
guarantee
Get a Free E-Book ($50 in value)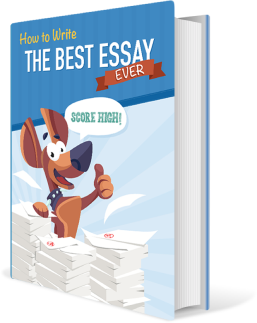 How To Write The Best Essay Ever!