On the Nature of Prejudice, Research Proposal Example
This Research Proposal was written by one of our professional writers.

You are free to use it as an inspiration or a source for your own work.
Unconscious Bias
Although there has been significant stride in achieving equality, and diversity in the workplace, there is still under-representation of women and minority groups, especially in the upper strata of an organization. Unconscious bias is one of the barriers in achieving equality and diversity in the workplace (Moss et al 57).
Background information
When we are put in a position to judge others, we tend to think that we are going to handle that responsibility objectively. However, this is often not the case. We are sometimes biased toward making certain judgments. Each one of us has lifetime experiences, expectations, and cultural histories that create certain type of stereotypes or schemes that affects their judgments (Sackett et al, 2011). This stereotype allows efficient processing of information; however, in some cases they can lead to inaccurate interpretation of information. They are unintentional and outside our awareness. In some cases, this scheme conflicts with our conscious or explicit altitude.
Problem statement
Unconscious bias has always played a role in the decision-making process. The bias increases the chance of making mistakes that can lead to improper decision. In addition to bias, organizational culture and management style are the major influence during recruitment and hiring decision-making process. At Synageva Biopharmaceutics (a small start-up company), the hiring team, including the managers are not aware of the unconscious bias that lead to different types discrimination during the process. This hinders the company from hiring the best talent. In other words, the system at Synageva Bio-pharmaceutics does not allow the hiring manager to hire the right candidate for the job. This in turn affects the company's productivity.
Research objectives
Differentiate between conscious and unconscious bias and then investigate the influence of unconscious bias in the recruitment and hiring process within Synageva Biopharmaceutical.
Distinguish the type of unconscious bias present during the recruitment and hiring process at Synageva Biopharmaceutical.
To determine how, unconscious bias affects Synageva's workforce.
To determine the various methods of preventing unconscious bias that lead to discrimination throughout the hiring process.
Research Hypothesis
The research hypothesizes that
Reducing unconscious bias during the recruitment process has a positive effect on hiring the best talent, which in turn improve the organization performance.
Unconscious bias leads to poor recruitment and hiring that in turn affect negatively the employee performance.
Diversity would enrich Synageva Bio-pharmaceutical workforce allowing the exchange of knowledge leading to positive impacts on business productivity
Thesis statement
Unconscious bias during recruitment and hiring leads to poor decision that hinders an organization from hiring the best talent. This impairs the organization's ability to achieve goals and productivity. Therefore, it is important that recruitment and hiring decision to be based on objective criteria rather than a subjective one to achieve greatest benefits in the long-term
Methodology
To analyze and present the most relevant studies on unconscious bias, I will carry out an extensive literature review and sort articles by their research focus and methodologies. To test the unconscious bias, the research will use implicit association test (IAT). The combination of 10 hiring managers and recruiters will be selected randomly and encouraged to take the test. The test result will be used to determine whether they have unconscious bias or not.
Implicit association test was designed by Anthony Greenwald, Debbie McGhee, Joyce Sherry, and Jordan Schwartz to test bias in 1998. The purpose of the test was to help people understand the dynamic of their personality and attributes. The test helps to identify conscious and unconscious bias in an individual. It has been widely used in the field of neuropsychology (Trix, and Psenka 297). The IAT asks an individual to perform a seemingly irrational straightforward task of to match individual and different demographic to word and pictures of varying pleasantness. The quick association that the test-takers make reveals their unconscious bias. In addition, the tests taken are required to complete a measure of conscious bias. If the correlation between the score on the pairing task and the conscious bias scale are weak, the participants have conscious bias.
Works Cited
Dovidio, Francis., Kawakami, Kriegler., Johnson, Charles., Johnson, Barney. and Howard, Andrea' On the nature of prejudice: Automatic and controlled processes'.Journal of Experimental Psychology33.4 (2010), :510-540.
Mahzarin,Remmy,Banaji, Max H. Bazerman and Dolly Chugh, 'How (Un) Ethical are You ?','Harvard Business Review', 5.1 (2007), pp. 3–10.
Moss,Chasmin, A., Dovidio, J.F, Brescollc, Violet, Graham, Marks andHandelsman, Jenny. (2012). Science faculty's subtle gender biases favormale students. Journal of Applied Psychology. 4.1 (2011), 263-267.
Sackett, Paul R., DuBois, Cathy L. Z., and Ann W. N. 'Tokenism in Performance Evaluation: The Effects of WorkGroup Representation on Male-Female and White-BlackDifferences in Performance Ratings'. Journal of Applied Psychology.3.1 (2011). 76, 2, 263-267.
Trix, Fista., and Psenka, Charlie. 'Exploring the color of glass: Letters ofrecommendation for female and male medical faculty'.Discourse & Society, 14.4 (2007) :191–220.
Stuck with your Research Proposal?
Get in touch with one of our experts for instant help!
Messenger
Live chat
Time is precious
don't waste it!
Get instant essay
writing help!
Plagiarism-free
guarantee
Privacy
guarantee
Secure
checkout
Money back
guarantee
Get a Free E-Book ($50 in value)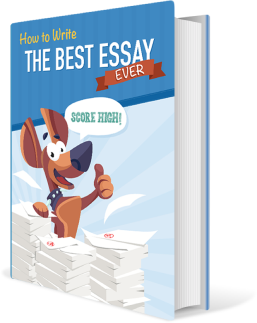 How To Write The Best Essay Ever!