Problem Statement/Introduction, Research Proposal Example
This Research Proposal was written by one of our professional writers.

You are free to use it as an inspiration or a source for your own work.
Purpose Statement/Research Questions
The purpose of this research is to determine the nursing-sensitive indicators that RN's use the most to ensure that there will be quality improvement in patient satisfaction/outcomes in hospitals of the southwest region of Montana. To do so, I will start by defining what the nursing-sensitive indicators are and review previous literature on the topic to determine which ones have the most significant impact on the nursing practice in addition to explaining why this is the case. Once these nursing-sensitive indicators have been identified, their effectiveness will be studied with regard to the unique needs of the southwest region of Montana.
Hypotheses
I hypothesize that the nursing-sensitive indicators that will most impact patient satisfaction and outcomes in the hospitals in the southwest region of Montana include the education level and certifications that the nursing staff holds in addition to his or her experience, job satisfaction, intervention, and assessment, cultural competency, and the ability to identify the specific needs of patients in this region.
Operational Definitions
Education level and certifications will be defined as the level of the degree obtained during the nurse's education, such as an associate's degree, bachelor's degree, master's degree, or a PhD. Certifications will include a broad range of certifications in trainings including certification from the state and confirmation that nurses have mastered certain basic skills such as phlebotomy. Experience will be considered based on the number of years the nurse has been practicing and job satisfaction will be ranked based on a number of variables including the nurse's opinions about his or her boss, coworkers, job functions, and personal feelings about the position such as whether or not they believe they are helping others. Intervention and assessment will be measured based on the level of feedback the nurses receive regarding their performance. This aspect of the analysis will consider yearly reviews in addition to general advice and instruction given to nurses by their superiors. Cultural competency is defined as the ability of the nurse to treat their patient based on a person's unique cultural needs and expectations. For example, certain cultures do not approve the use of certain pharmaceuticals as treatments and others allow husbands to make the primary healthcare decisions for their wives. It is important for the nurse to be able to determine what is best for the patient and make a recommendation based on this knowledge; however, it is also important for the patient to deny treatment base on their cultural standards and the nurse must be able to work with the patient accordingly. Lastly, the nurse must be able to understand healthcare needs in the context of the individual setting in which they work. Southwest Montana has different healthcare needs compared to urban areas due differing aspects of its population such as lower population density, hospital locations, and age diversity.
Significance
This problem is significant because it is extremely important for nurses in southwest Montana to gain a greater understanding of what will enable them to perform more greatly as a nurse and therefore enhance patient quality of life. To do so, there is a need to assess current practices and compare these to what other groups have done to optimize their performance. This assessment and intervention should occur at many levels; both institutionally and individually. In order to grasp a greater understanding of nursing practices that have benefitted other institutions, it is useful to conduct a literature review of nursing studies that utilize statistical, experimental, and interviewing approaches. Since these kinds of studies may not have necessarily been completed in southwest Montana, it would be useful to use studies that have been conducted in similar populations of people and then determine whether the information the article provides would be useful for this population.
Feasibility
This study is feasible because it doesn't require any funding with the exception of the occasional need to pay to access certain journals to gain information on this topic. However, since the study is a data collection from previously conducted studies in addition to an application of this information to the needs of a new population, this study could be conducted in a timely manner. One problem that may occur is the availability of information since a lot of studies on the topic are not conducted in this specific region. However, it is important to note that studies from comparable populations can be used and this information could be interpreted to fit the target population.
Population
Broadly, the population of this group is southwestern Montana inhabitants. As a consequence, a majority of the people being studied live in rural and suburban areas. The study will not differentiate on the basis of gender, however the race of this group is mostly Caucasian and these are a lot of people in the 50+ age category, although people of all age groups live in this area.
References
ANA. (n.d.). Nursing-Sensitive Indicators. Retrieved from http://www.nursingworld.org/MainMenuCategories/ThePracticeofProfessionalNursing/PatientSafetyQuality/Research-Measurement/The-National-Database/Nursing-Sensitive-Indicators_1
Erickson, BE. (2007). Radioactive Pain Relief: Health Care Strategies and Risk Assessment Among Elderly Persons with Arthritis at Radon Health Mines. The Journal of Alternative and Complementary Medicine. Retrieved from http://online.liebertpub.com/doi/abs/10.1089/acm.2006.6213
Huso E. (2010). The Economic Importance of Southwest Healthcare Services to Bowman County, North Dakota. The University of North Dakota. Retrieved from http://ruralhealth.und.edu/projects/flex/cahprofiles/economic_bowman.pdf
Johnston ME, Herzig RM. (2006). The interpretation of "culture": Diverging perspectives on medical provision in rural Montana. Social Science and Medicine. Retrieved from http://www.sciencedirect.com/science/article/pii/S0277953606003170
Mensch, DL. (2011). Rural Montana: Mobile Health Clinics. Retrieved from http://scholarworks.montana.edu/xmlui/handle/1/1862
Smith RJ. (2008). Frontier residents' perception of health care access. Retrieved from http://scholarworks.montana.edu/xmlui/handle/1/2308
Stuck with your Research Proposal?
Get in touch with one of our experts for instant help!
Messenger
Live chat
Time is precious
don't waste it!
Get instant essay
writing help!
Plagiarism-free
guarantee
Privacy
guarantee
Secure
checkout
Money back
guarantee
Get a Free E-Book ($50 in value)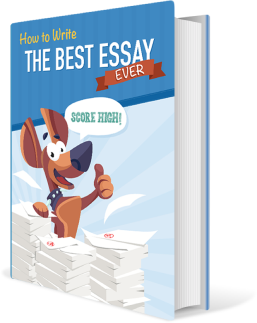 How To Write The Best Essay Ever!