School Based Management in Kuwait, Research Proposal Example
This Research Proposal was written by one of our professional writers.

You are free to use it as an inspiration or a source for your own work.
Introduction
During the 1950's, Kuwait became one of the few Arabic Countries to offer education for early childhood. Kuwait's first two kindergarten schools were established in 1954. Since 1954, several changes have occurred in the education system. The education provided has improved, but it's still not competitive. The schools are run by the Ministry of Education. The government schools now consist of two stages: KG1 and KG2. The system is no compulsory and is free to all citizens. Each classroom in the KG system consists of two teachers-a general teacher and a teacher's assistant. (Ministry of Education. 2003) Both teachers should hold a bachelor's degree; however, there is no system that verifies this information. Nonetheless, most teachers have a bachelor's degree in early childhood education. Likewise, the KG system is based upon philosophies of the National Association for Education of Young Children. This system is designed to give children more freedom in the classroom. Essentially, students decide what and when they learn-which isn't always the best choice (Busher, H. 2006). It is associated with Frobel's theory of education. According to Frobel, students learn best through play and observing different experiences. Consequently, the KG program is designed with long periods of play for its students. School based management is an approach that will increase the authority and responsibility of individual school sites in Kuwait. By using this approach, officials are provided with mechanisms that will enhance educational outcomes within the school community. To ensure that the process is effective in Kuwait the systematic approach must be organized in such a way that change is feasible over time. (Burnes, B. 2004). The implementation must include four key resources: Power, Information/Literacy, Knowledge/Skills, and rewards based upon performance. 
Power
Decentralizing power is the most essential aspect of school based management. The power must be given to someone or a group on the school site; this person does not have to be only the principal. (Al Dafiri. 2006) .This task could be done in several ways. First, a council could be formed. It can consist of administrators, teaches, and or community leaders. When this is done correctly, this will empower people who typically not had much power in the management of the school. One possible outcome is to give the classroom teacher more authority of what is being taught. Many studies have proved that have a centralized leader is the most effective way to accomplish successful management within the school. (Daly, M., Byers, E. and Taylor, W. 2004) Once power has been designated to a group or individual, this person or persons should have control over budget, personnel and curriculum decision. Second, the system could be broken down into smaller units. For example, there could be governing bodies for different departments within the school; which is a change in the traditional system. (Bass, B.M., & Riggio, R.E. 2006). This would be effective because the people chosen would be experts in their own fields.
Knowledge
Employees must obtain proper knowledge in order to be able to successfully manage their school system. First, employees must be trained to expand job related skills in order to widen their perceptive of their organization so that they will be willing to change in order for the program to be successful. (Fullan, M. 2007). Secondly, the employees must be trained in teamwork skills, communication, and decision making in order to participate in change efficiently. Training should be done primarily on school sites, but online training should be taken advantage of by those comfortable enough to do so. The district should pay special attention to expanding teachers' knowledge about the instructional practices and programmatic changes that will occur due to the changes in power. Any district implementing SBM should offer a variety of trainings for employees to help support the changes (McCarney, J. 2004). Drawing upon the knowledge of the educators is not common practice within most districts. Officials working in higher offices tend to have a negative impression of classroom teachers. Keeping in mind, classroom teachers are nearly all women. In order to break this racial barrier, men need to be infiltrated into the all women profession. (Ministry of Education 2009)
Information
Adequate information must be provided to all parties. All people entrusted with power must have access to the necessary information to make the best decisions. Traditionally, information has only been available to officials and administration. However, in order to produce literate students' appropriate information and time must be spent teaching reading and writing. Obtaining literacy means have the skills needed to find, retrieve, analyze and use information one is presented with. In other words, information literacy gives one the power to think critically. These crucial skills are imperative to becoming independent leaners that can function in society. According to, Bruce, T. (2005), "Information literacy allows us to cope with the data smog, by equipping us with the necessary skills to recognize when we need information, where to locate it, and how to use it effectively and efficiently. Consequently it will help decision making and productivity which is beneficial to the society." Consequently, it is important for Kuwait to implement student centered problem solving and critical thinking skills within the classroom environment. Traditionally, it has been taught that students will automatically gain these skills, but more recently educators have discovered that students often miss out on these skills early on in their formal education. Likewise, these skills are just as important to the teachers and educators who attempt to teach them to their students. Bruce T, (2005) adds, "Teachers and lecturers are greatly in need of information literacy skills, in order to carry out their occupations efficiently and successfully. Basically, everybody in the society is in need of information literacy skills."
Qatar Model
Schools in Qatar are distinguished by four sub-groups: semi-independent, private Arabic, Independent, and international. The government established the first primary schools in the early 1950's. The first primary school was for boys only. The schooled continued to change over the years and now caters to both boys and girls. Education there is now outlined in three stages: primary, preparatory, and secondary. Schools in Qatar today offer a variety of educational choices for their families. Qatar schools have great respect for local and traditional values. The independent school seems to be most popular among families in Qatar. The Independent School is a government funded school that is allowed to make its own educational mission and objectives. Yet, it is still held accountable to the Educational Council, which is equivalent to Kuwait's Education Ministry. Independent Schools specialize in allowing students to think creatively by using critical thinking skills. This would be ideal for Kuwait because they to focus a great deal of attention on student's ability to think creatively and use critical thinking skills. In Arabic countries, more than 77 former Ministry of Education schools are now operating as either independent or semi-independent schools. The weaknesses noted in the Qatar Study dealt with the location of establishment of Independent Schools. The areas they had were not appropriate for pre-K and first year students due to heavy traffic. In Qatar the school sites are chosen by the school board with no input from local governments. To avoid this drawback, Kuwait would need to devote much time to choosing the appropriate sites for schools. (Qatar Supreme Council of Education, 2010)
References
Akin-Little, K., Eckert, T., Lovett, B., & Little, S. (2004). Extrinsic reinforcement in the classroom: Bribery or best practice. School Psychology Review, 33, 344-362.
Al Dafiri. (2006). The dominant leadership styles of public high school principals in kuwait and their relation to teachers' motivation towards work. Amman Arab University for Graduate Studies. Amman, Jordan.
Albirini, A. (2006). Teachers' attitudes toward information and communication technologies: The case of Syrian EFL teachers. Computers & Education, 47(4), 373-398.
Baek, Y.K. & Westrom, M (2002). Building a cyber-training center for teachers in Kuwait. Journal of Technology and Teacher Education, 9(2), 171-79.
Bass, B.M., & Riggio, R.E. (2006). Transformational leadership (2nd ed). Mahwah, NJ: L. Erlbaum Associates.
Bruce, T. (2005) Early Childhood Education 3rd Ed.). London: British Library.
Busher, H. (2006). Understanding educational leadership. People, power and culture Maidenhead, England: Open University Press.
Burnes, B. (2004). Kurt Lewin and the planned approach to change: A re-appraisal. Journal of Management Studies, 41(6), 997-1002.
Cranston, N., & Ehrich, L. (2008). Imagining school leadership. Professional Educator, 7(2), 16-21.
Daly, M., Byers, E. and Taylor, W. (2004) Early Years Management in Practice. UK: British Library.
Fullan, M. (2007). The new meaning of change (4th ed). NY: Teachers College Press
McCarney, J. (2004). Effective models of staff development in ICT. European Journal of Teacher Education, 27(1), 61-72
Ministry of Education (2009) Statistical information for the year 2008/2009. Kuwait, Department of private education.
Ministry of Education. (2003). General education strategy in the state of Kuwait 2005-2025. Kuwait: Ministry of Education.
Qatar Supreme Council of Education, "Schools and Schooling in Qatar. 2009-10 Report. A Statistical Overview of Aspects of Schools and Schooling in Qatar," 2010.
Watson, D. (2006). Understanding the relationship between ICT and education means exploring innovation and change. Education and Information Technologies, 11(3), 199-216.
Stuck with your Research Proposal?
Get in touch with one of our experts for instant help!
Messenger
Live chat
Time is precious
don't waste it!
Get instant essay
writing help!
Plagiarism-free
guarantee
Privacy
guarantee
Secure
checkout
Money back
guarantee
Get a Free E-Book ($50 in value)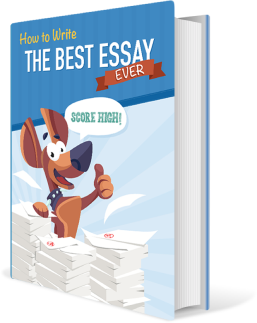 How To Write The Best Essay Ever!