Surface Receptor Expression, Research Proposal Example
This Research Proposal was written by one of our professional writers.

You are free to use it as an inspiration or a source for your own work.
Introduction
It is well known that after thrombocytes become activated, fibrinogen helps recruit other thrombocytes to initiate platelet aggregation (Zaidi et al, 1996). A secondary function of the relationship between fibrinogen and thrombocytes is its ability to as a cell adhesion molecule that modulates the attachment of platelets and endothelial cells. It is important to understand how these interactions occur in the cell because platelets allow our blood to clot and therefore assist in wound healing. Many people are naturally platelet deficient and experience thrombocytopathy which has a negative impact on many metabolic processes. In addition, some cancer patients experience thrombocytopathy in the sense that chemotherapy wipes out these cells. In both cases, these patients require transplants from healthy individuals who are able to regularly produce thrombocytes to prevent hypovolemic shock as a result of injury. It is therefore necessary to study how thrombocytes interact with other cellular components in able to understand ways that we will be able to better assist patients with these types of deficiencies.
The literature indicates that thrombocytes have a lot of surface receptors that help modulate its interaction with other cellular components (Rivera et al, 2009). These surface receptors include the glycoprotein (GP) Ib/IX/V complex and collagen receptors GP VI. Since there are many surface receptors reported to be affiliated with thrombocytes in the literature, it is necessary to determine which of these surface receptors allow them to remain active and proliferate in the presence of fibrinogen. In addition, it is important to quantify the activity of these receptors due to the therapeutic implications this relationship may have. I therefore hypothesize that the cell surface receptors that enhance the interaction of thrombocytes with fibrinogen will be moderately expressed to allow these molecules to be maximally effective in their cellular interactions. The null hypothesis is that the cell surface receptors that enhance the interaction of thrombocytes with fibrinogen will either have low levels of expression or very high levels of expression.
Methods
Sampling Selection
Thrombocyte samples will be obtained from human volunteers, who must be consented for this purpose. Before being able to participate in this study, patients will be asked if they have any illnesses that may contribute to a reduced platelet count; if a patient currently has cancer and is receiving chemotherapy or has a disorder that results in a naturally low level of thrombocytes, they will be excluded from the study. The diversity of the sample population is essential, so 60 students and professors at the university will be randomly approached to participate in this study. It is expected that at least 20 of these people will agree, which is the ideal sample size. It may be useful to include a gift card as a thank you for participation in the study to ensure that recruitment is successful. In addition, it may be useful to retrieve the participant's contact information in the case that not enough blood was drawn or to optimize the procedure I may have to isolate my own thrombocytes first to determine the yield I get per mL before taking participant samples.
Data Collection
Before analyzing the surface receptors on each patient's thrombocytes, it is essential to conduct a more thorough literature review to identify at least ten surface receptors that may play a role in adhesion between fibrinogen and thrombocytes. As a control, one surface receptor should be picked that is shown to play no role in this interaction. The thrombocytes will then be isolated from the blood of each human sample and put in its own individual test tubes. The tubes will be numbered and contain no information that identifies who the participant is. Cell lysis and differential centrifugation will likely be the methods used to isolate the cell thrombocytes.
To determine the level of surface receptor expression for each of the ten selected thrombocyte surface receptors, flow cytometry will be used. A fluorescent antibody will be acquired for each of the ten receptors to be studied and unstained patient thrombocytes will be used as the control for each sample examined. The surface receptor not involved in fibrinogen interactions will also be stained with the ten fluorescent antibodies as a negative control. The level of fluorescence that is low, medium, and high will be determined after examining all of the resulting cytometry spectra. To compare the samples, the overlay function in FlowJo will be used.
Ethical Considerations
Since human samples will be used, it is necessary to create a detailed consent form that lists the details of the study in addition to any risks that may occur as a result of participation. In addition, it is necessary to get the approval of the institution before the project is started. Furthermore, after sample collection, it will be necessary to remove any identifying information from the samples; the fact this will be done should be mentioned to the patients. Identifying information should only be stored in a computer with password protection for both the computer itself and the file containing the information. Only people working on this project should have access to the file and this information should not be given out to anyone else. This information will only be used to contact the participant if more blood is needed. They will have the right to not give out additional blood and this will not impact them in any way; this information should also be provided on the consent form.
References
Eppell SJ, Simmons SR, Albrecht RM, Marchant RE. (1995). Cell-surface receptors and proteins on platelet membranes imaged by scanning force microscopy using immunogold contrast enhancement.Biophysical Journal. Retrieved from http://www.ncbi.nlm.nih.gov/pmc/articles/PMC1281731/
Michelson AD. (2010). Antiplatelet therapies for the treatment of cardiovascular disease. Nature Reviews. Retrieved from http://www.nature.com/nrd/journal/v9/n2/fig_tab/nrd2957_F1.html
Rivera J, Lozano ML, Nunez L, Vicente V. (2009). Platelet receptors and signaling in the dynamics of thrombus formation. Haematologica. Retrieved from http://www.haematologica.org/content/94/5/700.full
Zaidi TN, McIntire LV, Farrell DH, Thiagarajan P. (1996). Adhesion of platelets to surface- bound fibrinogen under flow. Blood. Retrieved from http://www.ncbi.nlm.nih.gov/pubmed/8874193
Stuck with your Research Proposal?
Get in touch with one of our experts for instant help!
Messenger
Live chat
Time is precious
don't waste it!
Get instant essay
writing help!
Plagiarism-free
guarantee
Privacy
guarantee
Secure
checkout
Money back
guarantee
Get a Free E-Book ($50 in value)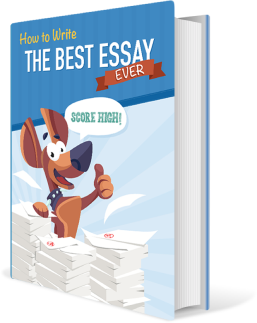 How To Write The Best Essay Ever!