The Great War and the Search for Modern Order, Book Review Example
This Book Review was written by one of our professional writers.

You are free to use it as an inspiration or a source for your own work.
History is best seen in through the lenses of hindsight. Historians are always re-examining history and the characters that were integral during events. They shed new light into our understanding of the past. His approach is different in that he attempts to reinterpret cultural events, the political events and economic events from 1917-1933. His methods and theory echo the sway of revisionists and "organizational" school of thought.(Robert, p.107) In "The Great War and the Search for Modern Order – A History of the American People and Their Institutions, 1916-1933" , Ellis Hawley's, objective is a synthesis of American history from Wilson's term to Roosevelt.
Not only is Ellis W. Hawley a renowned American historian, but he has also been Emeritus Professor of History, and a member of the Department of History at the University of Iowa since 1969.His keen interest in economics, political economy, or institutions of the United States between 1915 and 1940 has lead him to publish works such as 1917-1933, Herbert Hoover and the Crisis of American Capitalism (along with other authors), and The New Deal and the Problem of Monopoly. He is honored in the amply named Ellis W. Hawley Prize by the Organization of American Historians. His contemporaries include the likes of William Appleman Williams, Robert Wiebe, Luis Galambos, Samuel Hays and Robert Zieger. He also published numerous articles, reviews and essays and was historical consultant for Public Papers of the Presidents: Herbert Hoover (four volumes).
Ellis Hawley believes a prodigious injustice has been done in the American history narrative. Hawley has devoted his career to revising the narrative of American history in the twenties. He has been at the vanguard of establishing a new understanding of Hoover and this is the purpose of this book. (Hawley, p.iv) Hawley gives us a picture of Hoover as a leviathan of a man self-confidently bestriding the world, failing only because the smaller thinkers of his day fail to grasp the New Era he is trying to bring about. (Hoover, p.5) When others occupy the White House, Hoover's Department of Commerce, is the real center of power during this junction in history. Superficially, this book is about America's participation in the Great War, up Franklin Roosevelt in 1933. Essentially, it is a book about Herbert Hoover, and him at the center of the universe. (Hawley, p.115)
We pick up that the Progressive Era was a prelude to New Liberalism or New Individualism of Hoover. (Robert, p.177) We see the Great War was a "liberal" enterprise because it exemplified contemporary methods of organization and management which were the earmarks of Hoover's vision of governance. Hawley tells us that Hoover ought to have been voted President in 1920. (Hawley, p.44) He was actually, the real player in the Harding administration. Let's not forget the administration was very corrupt. (Hawley, p.65) In the Coolidge administration Hoover was the force. The President and his Secretary of the Treasury fought a rear-guard attempt to stop his inevitable ascendancy.
In his assessment we find no indication of policy mistakes during the depression. Hoovers explanation was that it was not his fault but the faults of the Europeans, Franklin Roosevelt's campaign rhetoric and the Democrats in congress. Hawley never condemns Hoover for any action he took. It's almost as if he saw them as logically sound and those who didn't follow his logic are the ones that failed not him. One never finds a clear indication that Hoover made any policy mistakes. Rather he shows that it was failed policy implementation that is to blame. (Hawley, p.22)
Let us look at an example the Smoot-Hawley Tariff of 1930. This created a tendency of reprisal from other countries. However Hawley uses literary modus operandi to obfuscate the question. He merges the different angles and problems then uses week factoids to show he has put something critical in. However the effect to the reader is that one is left with excuses in your mind. He takes important information in passing and drumming down its importance for example, the fact that a thousand economists not only disagreed with his policies. (Hawley, p.195) The only flaw in the book, its unbridles passion to absolve Hoover from any wrong doing. He appears in one third of all the pages. When compared to other works of the same period Hoover only gets a mention.
Hawley sees Hoover as a progressive. This said Hoover was a brilliant man. He was a Lockean liberal, wrote a philosophical treatises on government. (Hoover, p.7) He introduced his concept of American individualism. It was a synthesis of individualism and social conscience. (Hoover, p.34) Hoover saw all the isms as efforts of human beings during the course of history to merge liberty and state power. (Hoover, p.115) Its techniques of attaining a more just the social order were, in accumulation to standard Republican trickle-down prosaicisms, only the addition of what Hawley calls the "associational state"
Three critical fundamentals determine the rise and decline of the "new liberalism." War organization and action provided the administration with the necessary experience. The rise and fall of the mass-consumption economy fashioned the development of politics. (Hawley, p.211) The pursuit for "modern managerial order," created the link between prewar and interwar internal strategy. Scrutinizing economic, social, and political advances for the duration of and immediately after World War I, Hawley finds the appearance of a "service-minded managerial elite."(Hawley, p.27) This group of professionals wanted "to adapt wartime structures to the tasks of postwar reconstruction and peace time management."(Hawley, p.75) Like Robert Wiebe and Samuel Hays, Hawley considers this the new "professionalism" to be essential for appreciating the interwar period.
Looking from end to end the prism of these vicissitudes, Hawley reassesses well-established conceptions and introduces new ideas. He uses both primary sources for instance Hoovers memoirs. Hawley's style was very easy to read and included pictures to illustrate his point. For instance he uses Woodrow Wilson's picture taken when he made his war speech at that juncture where he speaks of the 1917 era as a prelude to putting forth his ideas. They also give you a clear picture of what was happening they transport you to that time and place. He developed his thesis well and as stated earlier he used literary techniques to brush aside any major contradictions to his thesis. This is a book I would recommend for anyone who wants to know Hoover's role during this period. He book influenced my assumptions and manufactured ideas of the man. He was not so bad after reading this book. That was my old view. In Hawley's words, "[t]he early New Deal might be characterized as "Hooverism in high gear."( Hawley, p.213)
Citations
Ellis W. Hawley, (1992) The Great War and the Search for a Modern Order: A History of the American People and Their Institutions, 1917-1933, Second Edition, (Prospect Heights, Illinois, Waveland Press.
Herbert Hoover,(1952) "The Memoirs of Herbert Hoover: The Great Depression 1929-1941", New York, the MacMillan Company. Print
Robert Wiebe, (1967) The Search for Order 1877-1920, New York, Hill and Wang, Print.
Stuck with your Book Review?
Get in touch with one of our experts for instant help!
Messenger
Live chat
Time is precious
don't waste it!
Get instant essay
writing help!
Plagiarism-free
guarantee
Privacy
guarantee
Secure
checkout
Money back
guarantee
Get a Free E-Book ($50 in value)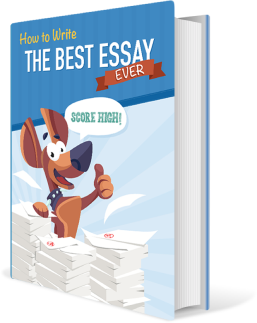 How To Write The Best Essay Ever!