Tomorrow's Workforce, Speech Example
This Speech was written by one of our professional writers.

You are free to use it as an inspiration or a source for your own work.
Issues and Challenges
Workforce planning is an important ingredient of companies' success. According to a recent HRZone article (2009), without taking into consideration the skills of the working population, businesses are unable to face the challenges of globalization.  In order to make service delivery and production more effective, resource (and human resource) planning needs to be implemented in the organization's strategy. The below review will cover all the challenges of planning talent management and gaining competitive advantage on the global market.
According to the Hay Group (n.d.), the active workforce of Europe and the United States is set to decline by 29 percent by 2015. The second challenge is the lack of alignment between skills/qualifications and employer requirements. This also means that some industries will have a demand for talent that is scarce, and this will increase the cost of skills. Finally, older employees will be looking for a smoother transition towards retirement, therefore, more fulfilling end of career roles will be at a high demand.
Review of Challenges and Potential Solutions
In order to deal with the reduced number of available employees, companies need to focus on planning ahead and increasing employee commitment. The cost of hiring new employees after workers leave the company would certainly increase the operational costs of the organization. Therefore, long-term human resources and career management strategies need to be developed to engage with workers and increase retention. Hirschfield (2006) found a close relationship between employee turnover and low overall organizational productivity. Multi-faceted motivation (Hirschfield, 2006) needs to be integrated in the company's human resources strategy.
To deal with the challenges related to the gap between skills/qualification gaps and the demands of the market or industry, the management of the company needs to engage with educational institutions and collaborate in a way that:
– it results in successful acquisition of talent
– it shifts the focus of the education to practical application of the skills
– it creates an opportunity for the company to understand the methods of training and the aspirations of undergraduate students.
In recent years, for example, International Baccalaureate (IB) qualifications have been promoted by government agencies around the world. IB courses provide students with extensive work experience through apprenticeships and community programs, reasoning and problem solving, communication, and presentation skills (IBO, n.d.). The same skills within traditional education are hard to obtain. Therefore, in order to attract employable, highly skilled talent with relevant qualifications, companies might need to collaborate with IB schools in the future as a part of their human resources strategy.
To deal with the scarcity of certain skills, it is advisable that companies develop their own training programs that are built upon a popular and relevant degree course. This way, future employees who are interested in the given area of study and work will get an opportunity to learn the skills they need to succeed. Offering scholarships and bursaries for students is another motivational tool that can secure talent with scarce skills and reduce the cost of recruitment.
Finally, to provide smoother transition for the retiring working population, companies need to provide flexible career paths.(Jarboe, 2008).
As a summary, in the future companies need to get five aspects of workforce planning right: the right size, the right shape, right place, and the right skills (Hay, n.d.). The above study mainly focused on the right size and the right skills, as they have the potential of creating a competitive advantage for the organization on the global marketplace.
References
Hay Group (n.d.) Tomorrow's workforce. Delivering strategy through people. Retrieved from https://www.haygroup.com/downloads/uk/Strategic_Workforce_Planning.pdf
Hirschfield, K. (2006) Retention and Fluctuation: Keeping staff – Losing staff. Retrieved from http://www.ine.otoe.gr/UplDocs/diethneis%20sxeseis/2006/Retention_EN.pdf
IBO (n.d.) The DP as a pathway to employment. Retrieved from http://www.ibo.org/programmes/diploma-programme/what-is-the-dp/pathway-to-university-and-employment/
Jarboe, N.. (2008) Tomorrow's Workplace Are you fit for the future? Community Business. Retrieved from http://www.communitybusiness.org/library/other_publication/TomorrowsWorkforce_Final.pdf
Time is precious
don't waste it!
Get instant essay
writing help!
Plagiarism-free
guarantee
Privacy
guarantee
Secure
checkout
Money back
guarantee
Get a Free E-Book ($50 in value)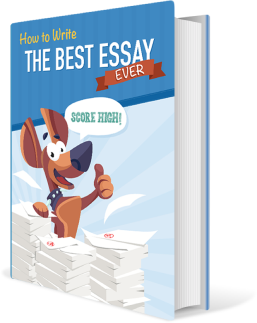 How To Write The Best Essay Ever!