Ward 1 DC, Application Essay Example
This Application Essay was written by one of our professional writers.

You are free to use it as an inspiration or a source for your own work.
This paper deals with Ward 1 DC, which is the smallest and most populated ward in the District. The houses in it are virtually all of historic vintage. Columbia Heights, with beautiful historical townhomes, sits in the middle of the ward. Mount Pleasant has unique townhouses, while Adam Morgan is home to a mix of restaurants, shops and bars. Row houses are most common, although Columbia Heights has some beautiful townhomes and Mount Pleasant has some unique townhouses. The type of structure varies from the grand Victorian brownstones to brick homes and wood and mortar homes. There are a lot of attached homes such as row houses and townhouses, but there are also detached ones. For example, on Mount Pleasant's 16th St. NW, a grand boulevard running through the center of the Ward, there are impressive apartment buildings, embassies, churches and Meridian Hill/Malcolm X Park. Residential and commercial row houses and most townhouses have limited space in front and in back, the former more so than the latter. Some grand Victorian homes have more space in front and in back. While there are a few signs of disrepair, generally speaking, Ward 1 DC is well kept up.
There are several parks, Meridian Hill being the best known one. They are all kept up quite well. Lot sizes of homes vary quite a bit, with row houses just having some space in the rear and some townhouses being in a similar situation. Most of these dwellings do not have lots that can accommodate a parking spot; and as a result, they have to compete for on-street parking spots, which also holds true for some free standing homes that might be considered one-half of a regular lot size. On the other hand, some of the grand old Victorian homes may have double lots and trees. Pavements and sidewalks also contain trees.
Certain streets act as boundaries, such as the U Street Corridor that acts as the southern
Boundary, and so does a river. There are also maps available that clearly define the perimeters of the Ward. My Ward identity comes mainly from its predominant African American and Latino residents as well as some well-known historical sites such as the Malcolm X Park. Gangs hang out on front stoops, street corners, school yards, and clubs. Some are fairly harmless, but others are into drug dealing and can be dangerous. Police are constantly urged to do more to curb gang vandalism and violence. Although people get from one place to another by walking, bicycling and driving, riding the bus is the most common method. Every attempt is made to keep the streets in good repair, but sometimes there may be a bit of a wait until the crews can carry out the work. Yes, there is a major highway nearby—the U Street Corridor. For various reasons not everyone has a car. Consequently, these people walk if the distance is not too far or they take the bus. Even quite a few individuals who do have a car take a bus to work in order to avoid the trials of commuting and also of obtaining parking at their place of employment.
There are social agencies, clients, and signs of activities at the schools. There are also city wide specialized high schools for grades 9 and 10 for which there exist no boundaries. Most schools have after-school events as well as other special activities. There are all types of social agencies in Ward 1 DC and lots of clients for all of them. Many residents believe more are needed.
There are doctors, dentists, lawyers, and other such offices in Ward 1 DC. However, as is the case throughout the country, there exists somewhat of a doctor shortage. Residents have a wide choice as to where they shop. Their choices, however, depend upon their financial situation and the distance to their preferred shopping places. Virtually all items have a wide price range, from very low to quite high end.
One sees a variety of people and animals on the streets. The age range of people is from infancy to the very old who find it virtually impossible to get around on their own. There are both men and women on the street, some are dressed very well, especially those who go to good office jobs. Others are dressed in work clothes of various kinds. One also sees some priests and nuns and some children in various kinds of uniforms. It is quite common to see men and women in their morning clothes sitting on their stoops, and also venturing out onto the sidewalks, drinking coffee and chatting with their neighbors. Cats and dogs are a common sight and are very much valued by their owners. Some people bring out their parrots for a time during the day.
This neighborhood is somewhat heterogeneous in that parts of it are up, such as Columbia Heights and Mount Pleasant, others are stable, while others are experiencing a great deal of poverty. Mount Pleasant also contains the national zoo. In some of the high density poor areas, there are signs of decay such as litter, trash, political posters, real estate signs and the odd abandoned car. There are also more children of all ages playing in the street.
While a large variety of races live in Ward 1 DC, the residents are predominantly African American and Latino. Baptists and other fundamentalist religions predominate, but traditional denominations and Catholics also exist. Some of the churches are better attended than others.
Most of the acute and chronic diseases take place behind closed doors; but as everywhere else, they exist. Communicable diseases are quite high in the high density poor areas as are alcoholism and mental illness. TV antennas and satellite dishes are evident as are magazines and read newspapers. There are some campaign posters; and they indicate that the Democratic Party is the dominant one. There are a couple of police stations and a fire station in the neighborhood.
The Ward contains schools from K to Grade twelve as well as postsecondary institutions.
Stuck with your Application Essay?
Get in touch with one of our experts for instant help!
Messenger
Live chat
Time is precious
don't waste it!
Get instant essay
writing help!
Plagiarism-free
guarantee
Privacy
guarantee
Secure
checkout
Money back
guarantee
Get a Free E-Book ($50 in value)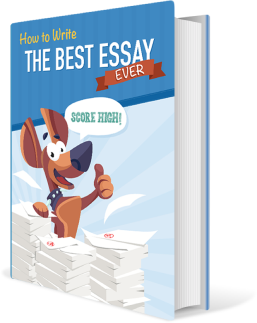 How To Write The Best Essay Ever!