Clinical Leadership, Admission Essay Example
This Admission Essay was written by one of our professional writers.

You are free to use it as an inspiration or a source for your own work.
Nursing has been the most desirable career in my life, and I have always admired the art of practice rendered towards other human beings, hence the choice to apply to the nursing school. I have always adored the work of nurses and aimed to achieve tremendous success in the field by offering my services to the sick by taking care of them and according to the utmost care and love during their hospital visits and in their recovery phase. Previously working as a certified nursing assistant, I have always been impacted to upgrade my career as a nurse as I have always helped patients by providing quality care. Furthermore, I believe in attaining a comprehensive view of the world and everything encountered in nursing. Therefore, my application to nursing school provides me with a great chance to fulfill my dream of being a nurse so that I can impact the healthcare sector and the patients that I will have in my care. I also aspire to use my leadership skills to ensure that I offer better directions and solve issues arising in the nursing sector.
I am highly motivated to pursue nursing to create a significant difference in patients' lives through my care. My biggest motivation for pursuing the career has always been the hospital visits I have always had growing up. During the hospital visits, I have admired the services offered by the professionals, all in the hope of providing better health care. Moreover, patients have always been under strict supervision to ensure they adhere to their medication and the instructions from the doctors. Hence, I have always aspired to be a nurse to ensure that I can take care of patients and be part of their recovery through my skills, thus impacting a healthy population.
 Nursing is an impressive career, and my empathetic nature will enable me to help patients and take care of them throughout their sickness. I will always be aware of the patient's sickness and the prescriptions offered by doctors. I am a caring and attentive person; hence I will be capable of ensuring that medication is adhered to and patients know their medication timelines. I also possess excellent communication skills, which I will incorporate into my nursing techniques to effectively transmit information from the doctors to the patients and their caregivers. My respectful nature will allow me to understand the patients' beliefs and cultures.
Applying to the nursing school provides me with a chance to pursue the clinical nurse leader option, with the quest to coordinate the well-being of the patients from the start of medication to the end. I have excellent leadership skills that I will be able to use in coordinating duties among my colleagues. Additionally, I possess excellent time-keeping skills that I can use to ensure that the patients will be provided with medical attention on time and that nurses come to work o their scheduled time. I also possess excellent research skills, which I can use in looking for more information regarding the improvements in the nursing platform and the emerging illnesses that may need adherence. Therefore, my leadership skills will render me a chance to grasp the position of a clinical nurse leader.
I am applying to the nursing school because I possess excellent leadership skills. Through leadership, I will ensure that patients have a well-coordinated health care plan suitable for them, their relatives, and caregivers. I will also coordinate information between the doctors, nutritionists, therapists, and those in charge of discharging patients. If awarded the position of a clinical nurse leader, I believe I will provide patients with care by ensuring that my colleagues are great communicators to relay information to the patients to understand their health status and how the medication is suitable for them. Therefore, my primary role as a nursing leader will be to ensure a well-laid medical plan for the patients to ensure that they have a quick recovery through the link between different healthcare professionals.
Upon graduation, I would like to work in an in-patient setting, especially in the neurosurgical department, to handle patients with injuries. At the department, I will be able to accord my skills to patients to ensure they are taken care of well and recover quickly. My daily routine at the hospital department will involve different roles to ensure a smooth transition. I will always arrive in the morning and check the patients' progress during the previous medical shift and understand their recovery chart to determine the appropriate care I can offer. Moreover, I will always check the report provided by the outgoing nurses and take bedside visits with the doctors to give insight into the patients' progress and their microsystems. I will also be able to educate the patients and their relatives on the necessary knowledge for their well-being, for example, teaching them how to dress wounds and cuts during home-based care. Moreover, I will also be able to treat the patients with utmost care with knowledge of their illnesses and how well they can be handled to ensure they have subsided pains and can handle different tasks. Therefore, working in an in-patient setting at the hospital will allow me to apply my knowledge and skills towards quality medical care and a faster recovery.
Nursing is a great career, and I believe that I will be professionally successful if I work as a nurse for five years. I will be a great research resource to the staff by ensuring that I find helpful information required to provide quality healthcare services. I will also be able to offer a comprehensive assessment to patients in physical and psychological therapies to ensure they have speedy recoveries. Moreover, I will be able to provide quality care to patients by ensuring they perfectly understand the medical provisions and know the doctors' requirements. Through my services, there will be a successful change in my career, and I can be impactful to others hoping to pursue nursing as a career.
Therefore, nursing is a great career I would like to venture in. Through acquiring nursing skills, I will provide quality and professional healthcare services. I will choose the clinical nurse leader as an option to ensure that I ideally impact my colleagues towards delivering the best services through coordinating discharges, effective communication, understanding patients' medical progress, and enhancing the relationship between different healthcare professionals. I hope to work at an in-patient facility to ensure that I use my skills and knowledge in improved care for the patients and understand their medical patterns to boost their recovery process. With the future five years of experience as a nurse, I hope to be a great research resource in enhancing nursing care and determining different health outcomes in patients. Therefore, I hope that my dream of becoming a nurse may come through, and I will be able to fulfill my desired goals.
Stuck with your Admission Essay?
Get in touch with one of our experts for instant help!
Messenger
Live chat
Time is precious
don't waste it!
Get instant essay
writing help!
Plagiarism-free
guarantee
Privacy
guarantee
Secure
checkout
Money back
guarantee
Get a Free E-Book ($50 in value)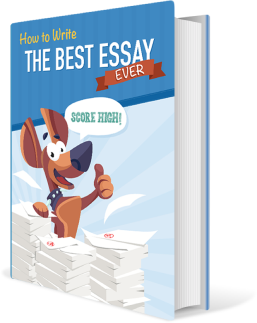 How To Write The Best Essay Ever!