Donald Trump, Speech Example
This Speech was written by one of our professional writers.

You are free to use it as an inspiration or a source for your own work.
"When Mexico sends its people, they're not sending their best. They're not sending you. They're not sending you. They're sending people that have lots of problems, and they're bringing those problems with us. They're bringing drugs. They're bringing crime. They're rapists. And some, I assume, are good people."  (Trump, 2015).
Donald Trump delivered a speech on June 16, 2015 announcing his intentions to run for president for the Republican party in which he pandered to the far right on the political continuum on issues ranging from illegal immigration and universal healthcare that Barack Obama passed during his tenure as president. His comments stated above regarding Latinos and their purported predisposition to criminality, illicit drug consumption and distribution, and their biological propensity to rape resulted in Trump's corporate partners distancing themselves as a result of his vitriol and inflammatory remarks, which incurred vast outrage from various Latino groups at the grassroots level.  The statements made by Trump and that he subsequently steadfastly defended elucidates public perceptions in American that continue to undergird various immigration policies. His incendiary comments about Mexicans (not Latinos, or Hispanics, thereby blanketing all individuals of Hispanic or Latino descent under the term "Mexican") calls for fact checking regarding the evidence supporting his outlandish, far-fetched, and overtly bigoted statements made by Trump in a nationally televised speech. The purpose of this speech was to garner support for his campaign to obtain the GOP nomination from a Republican base that has noticeably moved so far to the right that stating outlandish, bigoted, and factless arguments garners support rather than ire and disdain. Does the data justify the argument that Mexicans are predisposed to criminality? Trump elides any cogent discussion of the scientific and empirical proof of the assertions he proffers. As a result, Trump addressed the GOP party base in a highly ignorant manner demarked by sophistry and manipulation.
What Trump's incendiary speech reveals is that those who want to become president of the United States within the Republican party is that pedantric, fancy lexicon has lost value with regards to attracting the masses and garnering support from key voting blocs. Indeed, those presidential candidates who keep their message clear, coherent, and simple  garner the most support from the American electorate. This point does not necessarily intimate that Americans are as a majority preternaturally stupid or ignorant, but it does underscore why Trump has surged as the primary candidate in the Republican party. It is unequivocal that Trump, a mogul and billionaire who lacks political experience, speaks to the electorate in a manner in which toddlers can understand in terms of vocabulary, concept, and syntax, yet he remains at the top of the GOP polls. He promulgates that he will  run America in the same way he runs his business empire, suggesting that it is viable to believe that success in the business world would translate into success in the political world. Such fallacies pinpoint the inefficacy of his speech within a political context in which rhetoric often fails to live up to reality.
Trump has embraced the simple slogan "Make America Great Again"  to draw ordinary Americans into his vision of America if he wins the presidency in 2016. Indeed, simplicity within a slogan or message has always been his modus operandi to garner support from average Americans. Indeed, it is difficult to fathom that average Americans trust a billionaire real-estate developer over career politicians to treat them more humanely from a political standpoint despite the fact that he has articulated overt disdain for various social groups and programs benefiting the socioeconomically disadvantaged. The rise of Trump as evident within this speech can be attributed to the fact that his charisma and spectacular nature of his speech fomented excitement amongst a cohort of American voters who buy into false narratives about how Obama has ruined the very fabric of American culture and society in various arenas.  However, it is clear that Trump's platform undermines the very character and values of American society because he perpetuates pejorative stereotypes attached to non-whites—ergo, subaltern communities—yet still garners support. As such, his speech was quite effective from a political dimension as he has far eclipsed his competitors in Republican circles. Despite is sophistry and lack of substance, pandering to an American electorate has enabled Trump to capture the votes of conservative Americans in a similar manner that Hitler did during the 1930s within Germany: through ignorance and vitriol.
References
Trump, D. (2015). Donald Trump announces run for president: Trump speech presidential announcement. Retrieved October 28, 2015 from https://www.youtube.com/watch?v=3VXuXM8WME0&feature=iv&src_vid=pDRq  zKOPSOM&annotation_id=annotation_3081718421
Time is precious
don't waste it!
Get instant essay
writing help!
Plagiarism-free
guarantee
Privacy
guarantee
Secure
checkout
Money back
guarantee
Get a Free E-Book ($50 in value)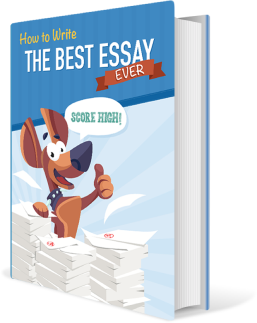 How To Write The Best Essay Ever!