Foundation Innovation Grant, Grant Proposal Example
This Grant Proposal was written by one of our professional writers.

You are free to use it as an inspiration or a source for your own work.
Executive Summary
The modern world can be as good as it is for newly graduates. However, the truth is that only 34% of annual graduates from different courses are able to practice what they have learned in line with the right employment position that they are able to apply for in the market. Most often than not, a larger percentage of the graduates needs to stay in line with the need of remaining in jobs that are not even fitted to what they have mastered in school. (Hall, 2007)
This is the reason why it is imposed that modern campuses empower their students to become entrepreneurs who are able to create jobs rather than fill in jobs that are available in the market. The main course of development that this project hopes to be defined with is the fact that it would be capable of producing more competent students who would be able to push their limits to improve the living stability in the communities that they are enjoined with. Presented herein are some of the basic aspects of project-development that this proposal hopes to impose in line with the education operation that LATTC embraces. (Brune, 2003)
LATTC'S Strategic Plan 2008-2012 –An Overview
LTTC's aims to provide its students and community with high quality professional and technical educational options. The College has committed itself to various values learning, excellence, Integrity, respect, team work and decision making. There is a board of trustees which makes sure that college is working towards its ultimate goals and different supervising committees of the trustees overlook its conduct.  (LATTC, 2009)
The primary strategic priority of the college is stated as "Student Success," in its strategic plan, and has set the relevant objectives for its work.  (LATTC, 2009)
The College states "Growth" as its number of two priorities whereby it aims to triple the size, scope and resources of its centre. Three out of four objectives have already been accomplished, while an action plan has been drawn to accomplish the remaining one.
"Community and Business Development" has been stated as the College's third strategic priority, whereby it plans to work more closely with the community. 10 programs are already offering special curriculum with environmental components. however, adoption of green policies and their construction is still under process. (LATTC, 2009)
Last, but not the least, "Organizational Development" has been stated as the fourth strategic priority whereby LATTC believes that for the sake of achievement of the previous three priorities, a strong foundation for internal capacity and infrastructure is vital.
The College has stated its vision to be a global leader in incorporation of leading-edge theories, proven educational practices, hands-on experience, and technology. It further aims its students to participate effectively in democracy and generate an economic environment with educational, governmental, community and business partners.    (Strategic Report 2008 – 2012)
LATTC Foundation Innovation Grant
Project Overview
The need to establish a good culture of innovation and development through entrepreneurial attitude is one of the most important factors that ELI or the Entrepreneurship Leadership and Innovation Institute is looking for in campuses they hope to provide assistance to. This approach to educational development entails the creation of a more defined path for the students to know what to do in cases when their practiced courses cannot be applied with the current employment opportunities in the market. This way, the universities would produce more competent individuals who are capable of making extensive cultural changes in the society through becoming successful entrepreneurs. LATTC is expected to take on the same path in equipping its students to do further than what they expect of themselves through applying the attitude of entrepreneurship.
The financial crunch of 2007, already converted a lot of brave entrepreneurs into timid mice. This project would help to create the leaders of tomorrow who would come up as the savers of today's inflation and unemployment dilemma. The project would aid in the furnishing of those students who have a potential to become enterprise leaders in the future. It would carve to risk taking abilities in them. Also, it would help the students to realize their potential and be better leaders for tomorrow. The project would also lead to the fulfillment of the college's strategic priorities and objectives whereby it considers Student Success as its primary responsibility and priority.
Need for Project
All individuals [students] deserve to know all the possible options that are ready for them to explore. The new market of employment is not that friendly with all graduates. This is why it is strongly suggested by ELI Institute that a program towards making every student a capable entrepreneur is necessary.
LATTC is already providing the society with highly qualified graduates and is satisfying the industry's demand for qualified working individuals. Hence, its students are most deserving of the grant, so that further enhancements can be made in respect of provision of academic services, courses and better infrastructure facilities. The grant would also lead to the fulfillment of many objectives and strategic priorities of the college.
Amount Needed
The grant should be able to compensate with the needed payment that is required to make it easier for the whole body of campus students to access an online business simulation program that would be used in a general subject on entrepreneurship to be offered to all levels of students from all courses offered in the campus.
The grant should enable the college to organize events for its entrepreneurial society and also give rewards. IT should enable the college to promote entrepreneurial skills. It should enable the college to work towards making the students a better individual in enterprise management. Also, the grant should encompass the college's expenditures and additional overheads that would be incurred in this regard. Also, the grant should help complete the infrastructure faculties of the college.
Evaluation Methods
To be able to make sure that the project is necessary to be taken into consideration, the pre-project evaluation is essential. This evaluation shall be handled through written examination that shall show whether or not the students are ready for actual business cases. The same students who were tested shall be undergoing a one-week program of educational enhancement using the trial version of the business case simulation program, then after which shall be tested again. Based on the results of these examinations, the board of trustees and administrators shall be given the value of what this project would actually mean for the institution and its students all at the same time.  (Brune, 2003)
A selected number of students should be shortlisted for the test, and their previous performances should be closely observed. Class attendance, participation, behavior and previous academic background should all be taken into account and then only should they qualify for assessment. It must also be checked whether the students are yet ready for taking into account, actual and practical business situations or are they still relying on the books.
Special care should be attended to as to the gender of students. It should be ensured that equal number of boys and girls are called in for the interview. Their ability to qualify, would, however, be based upon the results that come out as a result.
Conclusion & Recommendations
The objectives and strategic vision of the college are completely in line with the grant's purpose to Create Entrepreneurial Minds among the young generation. Referring to the college's objective of Student Success, Environment and Business Development, Growth, and Organizational Development, the grant would lead to goal congruence. This can be justified by the fact that leading entrepreneurs of tomorrow would be successful students of the college as well as provide benefits to the society and the environment.
It would be recommended that the grant be awarded to the college, so that regular competitions can be held which can raise entrepreneurial spirit among the students and instead of seeking for jobs, students become the job providers of tomorrow leading to a happier population and society.
Bibliography
Doerflinger, M., 2001, A vigorous spirit of enterprise, North Carolina, the University of North Carolina Press
Meyer, L., and Waddell, H., 2007, Evolving Excellence: Thoughts on Lean Enterprise Leadership, iUniverse.
Hall, D., 2007, Business Studies, London, Pearson Education
Brune F., 2003, The portable MBA, Hoboken, John Wiley & Sons Los Angeles Trade Technical College, 2009, Strategic Plan for LATTC, Los Angeles, LATTC.
Stuck with your Grant Proposal?
Get in touch with one of our experts for instant help!
Messenger
Live chat
Time is precious
don't waste it!
Get instant essay
writing help!
Plagiarism-free
guarantee
Privacy
guarantee
Secure
checkout
Money back
guarantee
Get a Free E-Book ($50 in value)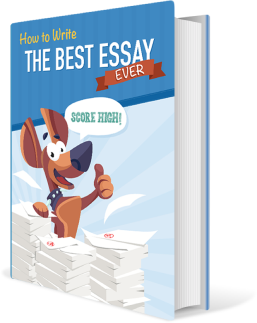 How To Write The Best Essay Ever!