Securing Life Skills for at Risk Families, Grant Proposal Example
This Grant Proposal was written by one of our professional writers.

You are free to use it as an inspiration or a source for your own work.
The LyfeSkills Center: Securing Life Skills for At-Risk Families
A reality of modern living is that the face of the at-risk family has changed.  Dramatic downturns in the economy, at national and local levels, have created genuinely threatening conditions for all families in the tri-state area.   "At-risk" is no longer the traditionally disenfranchised family, denied chances to better its conditions because of racial, educational, and economic barriers; it is now a term easily applied to the population at large.  Unemployment remains high, and this generates further issues in a variety of forms.  Young people in deprived circumstances more readily turn to illegal activity, substance abuse rises as opportunities decrease, and a sense of hopelessness erodes the very substance of the family.   This, in turn, cannot help but greatly weaken the larger community, as the family is the essential unit of it.   To protect the community, we must protect the family first, and that is the foundation of the LyfeSkills Center.
The LyfeSkills Center is realistically focused on addressing the very real issues of at-risk families in the boroughs of Manhattan, Brooklyn, and the Bronx.   In these urban environments, where recession translates to extreme competition for available work, the at-risk family is most precariously placed.   Through programs designed to directly confront and ease existing risk factors, the Lyfeskills Center is committed to assisting families achieve that most valuable of all abilities: the power to be independent, and to thrive from that independence.   In order to successfully implement these programs and reach the greatest possible number of at-risk families, we need support.   We seek this in full confidence that the reality is accepted by all, for no community can prosper when its families are unable to take care of themselves.
This reasoning, in fact, most emphatically reinforces why the LyfeSkills Center must receive assistance.   The core of the Center's philosophy is about empowerment, and not enabling.   As will be shortly seen, LyfeSkills is uninterested in merely relieving deprived conditions.   We are not a panacea, nor an organization in place to simply provide temporary assistance.  LyfeSkills will collaborate with multiple agencies and community organizations to construct an empowering network for those with multiple and varied needs.  We seek to cultivate independent and self actualized individuals who will be active participants in life and their families.  These people, in moving forward with our help, will alleviate burdens on the community and act as agents themselves in promoting change for the better, for the process of turning around the at-risk family is inherently exponential.  Strong families, again, make for strong communities.
The LyfeSkills approach is carefully designed to ensure maximum benefits from all resources.
Essential to this design is full cooperation with a variety of existing agencies, such as the BOE, DHS, and ACS. At-risk families are rarely at risk because of a single issue, and a broad-based, integrated system is the only means of efficiently taking on the challenge to help.  Volunteerism will be encouraged, as the approach recognizes the interrelationships between the schools, the families, and the businesses of communities. Eligibility for the program is based on certain criteria which invariably define the at-risk:  low income, at least one minor child in the household, and a history of some sort of dysfunction within the family, such as substance abuse or domestic violence.   Understanding the limits inevitable in any such organization, the Center will accept only residents of the three boroughs.
Families taken into the LyfeSkills fold will receive counseling based upon their specific needs.   Skills in career development, parenting, budgeting, and education will be instructed, as referrals to other agencies will be made as the circumstances dictate.  For example, the family member involved in substance abuse will be referred to the best, appropriate agency, which will work in concert with LyfeSkills.  With counseling and training in these areas, opportunities outside of the Center will be explored, to better begin setting the family ion an independent course.  Most crucial to all of this is how the Center manages the program.   Client assessments will be ongoing affairs, as progress is not a static quality and determinations must be continually made regarding it.   To that end, LyfeSkills will have in place an efficient and fully cooperative management structure.   The clerical team will ensure that all budgetary concerns are properly addressed, and that daily operations run smoothly;  counselors and family workers will join forces as necessary, to interact proactively with the families; and management will oversee that the staff is moving in the proper fashions, regarding professionalism, care, and progress.
Most importantly, and in keeping with the LyfeSkills agenda of empowerment, clients will be able to chart their own progress, and follow milestones and deadlines set for participation, on the web.  Education is vital for assisting at-risk families, and education today means technology.  In this arena, as in all, the Center will serve to bridge the gap between community families and education, services, and technology.   On the following pages, a breakdown of anticipated costs is provided.  We stress, fully confident of the contribution the Center may make, how these expenses are minimal when placed against the tolls taken on communities by at-risk families with no proper assistance.   The LyfeSkills Center will be, first and foremost, actively engaged in creating change for the better, and helping the at-risk family to become, simply, the family.
Stuck with your Grant Proposal?
Get in touch with one of our experts for instant help!
Messenger
Live chat
Time is precious
don't waste it!
Get instant essay
writing help!
Plagiarism-free
guarantee
Privacy
guarantee
Secure
checkout
Money back
guarantee
Get a Free E-Book ($50 in value)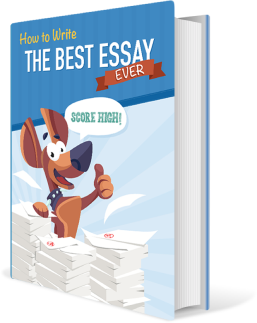 How To Write The Best Essay Ever!