The Outcomes of Water Diet in Adult Depression, Grant Proposal Example
This Grant Proposal was written by one of our professional writers.

You are free to use it as an inspiration or a source for your own work.
Abstract
Adult depression assumes many forms, and it is often difficult to treat this condition without additional side effects or other concerns, particularly when traditional treatment methods are not successful. It is important to recognize the benefits of alternative-based solutions that could provide significant benefits to adult patients facing a depressive state. A number of natural remedies have become increasingly relevant in recent years to treat depression to avoid the potentially devastating side effects of pharmacological treatments. From a researcher's point of view, the exploration of water intake and its potential benefits for adult depression requires additional evaluation to determine its effectiveness for this population group. In using water as a primary treatment method for depression, the clinical benefits must be explored, as well as the emotional and psychological advantages of this treatment method in greater detail. It is expected that water will be identified further as a potentially positive treatment alternative for adult depression for many patients who have not responded well to other treatment methods in prior studies and from statistical evidence that has emerged in recent years regarding various treatments for depression.
Statement of Need
Adult depression is a difficult and complex condition that requires an effective diagnosis and treatment strategy. Alternative or natural remedies have become increasingly common in treating depression in recent years, and should be explored for their merits and benefits to patients (Zauderer and Davis, 2012). Treatment alternatives such as vitamins have been explored in other studies (America and Milling, 2008), along with a number of herbal remedies such as St. John's Wort to treat depression in adults (Guthrie, 2010, van der Watt et.al, 2008). Therefore, it is not surprising that water, one of the most natural resources available, has significant benefits for the body and its various systems. To be specific, it is necessary to determine if water has a significant impact on adult depression and the ability to manage this condition in an effective manner. In general, water provides numerous benefits, including the prevention of obesity, maintaining hydration, and maintaining kidney function (Daniels and Popkin, 2010, Negoianu and Goldfarb, 2008). It is believed that the appropriate water intake level is determined by current consumption rates and if this has a positive impact on nutritional wellbeing (Shirreffs, 2012). Alternative medicine therapies have been proven in recent studies regarding depression (Nahas and Sheikh, 2011); however, additional studies are required to determine if this is the most effective treatment method for some patients. Specialized treatment for depression has been an emerging phenomenon and requires further analysis to determine its potential impact on patients (Simon and Perlis, 2010). However, this remains a relatively little-known process and requires further investigation (Simon, 2011). Clinicians may consider alternative treatments because patients do not always want traditional therapies due to potential side effects, as well as the potential for cost effectiveness (Solomon, 2011).
Treatments using alternative therapies have become increasingly common and warrant further investigation (Sarris, 2011). A comprehensive approach is likely to be effective in treating the condition, and this may include an alternative treatment plan for consideration (Sarris, 2011). Statistical research demonstrates that alternative medicine therapy utilization is on the rise, with 4 out of 10 adults using these therapies in the year 2007 (Barnes and Bloom, 2008). The general increase in the use of alternative therapies is evident and requires further evaluation, particularly with the treatment of depression (Bertisch et.al, 2009). Patients have different preferences regarding treatments for depression; therefore, it is necessary to determine adherence rates and other factors that may contribute to the willingness of adults to commit to the required treatment plan (Raue et.al,2009).
Specific Aims/Objectives
The primary objective of the proposed study is to determine if increased water intake has a significant impact on alleviating the symptoms of adult depression, whether combined with other natural or alternative remedies or on its own. The study will also explore the potential benefits of water intake as a method of managing depression and its symptoms more effectively. The "water diet" will be comprised of a specific minimum requirement of water intake on a daily basis for all study participants, and will be tracked in journal format on a daily basis to determine if this water consumption rate has any real impact on the reduction of depressive symptoms in adults diagnosed with depression.
Methodology/Procedures
The proposed study will examine a small population of adults between the ages of 35-50 to determine if an increase in water intake has any lasting impact on alleviating depressive symptoms over a period of six months. The study will recruit between 20-40 patients and follow their water intake and subsequent depressive symptoms on a regular basis through patient journal entries on a daily basis. Study coordinators will evaluate patients once per month and will review their journal entries to determine if symptoms are potentially impacted by water consumption at different levels.
Overview of Procedure
Each patient recruited to the study will be evaluated through daily journal entries which will capture water consumption and depressive symptoms. Patients will be asked to write down their daily intake of water and if or when they feel depressed. Each month, patients will meet with study coordinators to discuss their journal entries and to determine if there are any patterns of improvement in depressive symptoms, based upon water intake. Other factors will be evaluated, such as the use of herbal remedies. However, the primary focus will emphasize water intake and if it has any direct impact on the reduction of depressive symptoms within this small and concentrated study population.
Evaluation
The study results will be evaluated according to the potential benefits of water intake on depressive symptoms. If these symptoms are alleviated in some patients, then it is likely that water may be a benefit to this patient population. However, other factors must be taken into consideration that are important in determining if water intake has a lasting impact on depression in the designated adult population. If water is deemed effective in treating depressive symptoms within this study population, then it is likely that this treatment alternative may be utilized in other studies and patient populations in a similar manner. It is important to recognize the limitations of the study and the potential precautions that must be taken to prevent excessive water intake in this population group that could lead to negative outcomes and nutritional deficiencies.
Timetable
The proposed study will require approximately one year, with the proposed timeframe of key objectives/activities: 1) Months 1-2: Recruitment of 20-40 patients will begin and participants selected for the study will complete all required consent forms and will receive training regarding their responsibilities for their journals; 2) Months 3-8: Study participants will monitor their water intake and depressive symptoms on a daily basis in journals and will meet with study coordinators on a daily basis to discuss the results; 3) Months 9-12: Study coordinators and the primary investigator will analyze their findings and determine the outcomes of the study and its potential for future studies. Each of these periods will be contingent upon the ability to recruit at least the minimum number of study participants and for these participants to follow through with the study to its completion.
Total Budget/Justification
To accomplish the objectives of this one-year study, a budget of $34,200 is required. The budget breakdown and justification is as follows: 1) The primary investigator will oversee the study and will commit 2% effort; however, no salary support is requested; 2) Two study coordinators will meet with participants on a monthly basis and will work with the primary investigator to analyze the data and develop the results; these coordinators will be paid $10,000 in salary and benefits each for 25% effort; 3) Journals and other supplies will be required at a total cost of $3,000; 4) Study participants will be compensated at a rate of $40 per visit for a total of 7 visits (training plus each monthly visit); a maximum of 40 participants will be recruited for a total of $11,200.
Facilities/Equipment/Personnel
The study will utilize the services of a primary investigator with significant experience in depression and alternative medicine. He will commit 2 percent of his effort to the study over a one-year period. In addition, two study coordinators will be required to work with participants, schedule monthly visits, analyze the data and develop the results. These coordinators will commit 25% of their effort to the study. Physician offices will be used for study visits and computers are available within these offices to conduct the data analysis. All resources will be utilized efficiently to meet the study objectives accordingly.
References
America, A., and Milling, L.S. (2008). The efficacy of vitamins for reducing or preventing depression symptoms in healthy individuals: natural remedy or placebo? Journal of Behavioral Medicine, 31(2), 157-167.
Barnes, P.M., and Bloom, B. (2008). Complementary and alternative medicine use among adults and children: United States, 2007. National Health Statistics Reports, 12,  1-24.
Bertisch, S.M., Wee, C.C., Phillips, R.S., and McCarthy, E.P. (2009). Alternative mind-body therapies used by adults with medical conditions. Journal of Psychosomatic Research, 66(6), 511.
Daniels, M.C., and Popkin, B.M. (2010). The impact of water intake on energy intake and weight status: a systematic review. Nutrition Reviews, 68(9), 505-521.
Guthrie, P.S. (2010). Combining herbal remedies and prescription drugs. American Journal of Nursing, 110(7), 18-19.
Nahas, R., and Sheikh, O. (2011). Complementary and alternative medicine for the treatment of major depressive disorder. Canadian Family Physician, 57(6), 659-663.
Negoianu, D., and Goldfarb, S. (2008). Just add water. Journal of the American Society of Nephrology, 19(6), 1041-1043.
Raue, P.J., Schulberg, H.C., Heo, M., Klimstra, S., and Bruce, M.L. (2009). Patients' depression treatment preferences and initiation, adherence, and outcome: a randomized primary care study. Psychiatric Services, 60(3), 337-343.
Sarris, J. (2011). Clinical depression: an evidence-based integrative complementary medicine treatment model. Alternative Therapies in Health and Medicine, 17(4), 26-37.
Shirreffs, S.M. (2012). Global patterns of water intake: how intake data affect recommendations. Nutrition Reviews, 70(Suppl 2), S98-S100.
Simon, G. (2011). What little we know about tailoring depression treatment for individual patients. Depression and Anxiety, 28(6), 435-438.
Simon, G.E., and Perlis, R.H. (2010). Personalized medicine for depression: can we match patients with treatments? The American Journal of Psychiatry, 167(12), 1445-1455.
Solomon, D. (2011). Potential of St. John's Wort for the treatment of depression: the economic perspective. Australian and New Zealand Journal of Psychiatry, 45(2), 123.
Van der Watt, G., Laugharne, J., and Janca, A. (2008). Complementary and alternative medicine in the treatment of anxiety and depression. Current Opinion in Psychiatry, 21, 37-42.
Zauderer, C., and Davis, W. (2012). Treating postpartum depression and anxiety naturally. Holistic Nursing Practice, July/August 2012, 203-209.
Stuck with your Grant Proposal?
Get in touch with one of our experts for instant help!
Messenger
Live chat
Time is precious
don't waste it!
Get instant essay
writing help!
Plagiarism-free
guarantee
Privacy
guarantee
Secure
checkout
Money back
guarantee
Get a Free E-Book ($50 in value)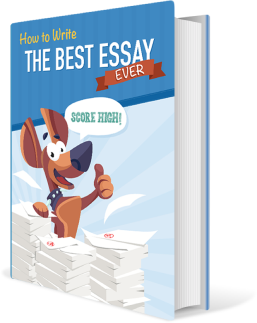 How To Write The Best Essay Ever!