No Man Is an Island, Speech Example
This Speech was written by one of our professional writers.

You are free to use it as an inspiration or a source for your own work.
Human beings are intrinsically social creatures, which the old adage "No man is an island" underscores. Indeed, humans need companionship in order to feel whole and complete. Furthermore, many humans judge their own self worth by the quality and/or quantity of friends they have in their lives. During the Age of Technology in which we are currently in, social networks like Instagram, Snapchat, and Facebook offer accessible platforms through we people can keep in touch with old friends and reinforcing and forging new friendships. The world has become quite interconnected through these new interfaces and technologies, all of which facilitate constant bonding and communication. The globalization of social networks enables us to meet new people from different cultures, nations, and societies and learn about them in new and creative ways. We socialize with individuals we view as friends on a frequent basis, and  these friendships vary in degree. With people we only see or communicate with monthly, or if we happen to run into them at the gym or the grocery store, we often call them "friends," although they are really just acquaintances. Fundamental questions arise when talking about friendship and its importance in our lives as human beings: Are friends the most valuable social relationship in the human experience? Can we argue that friends are commensurate in importance compared to familial ties or other types of relationships in an increasingly digitized and socialized world?  I believe that friends and friendships are integral components in the human experience, and friendships retain the capacity to enhance an individual's lives during their most vulnerable times. Friends are at the fulcrum of a necessary support system an individual needs in order to overcome adversity and enjoy the highs and lows of living in a modern world where bad things happen and heartbreak abounds.
Many people would say that family and filial relations supersede non-familial bonds between school mates or teammates on s sports team. However, I believe that there are levels of friendship, and that family relations are usually the strongest form of friendship. Indeed, the saying goes that "Blood is thicker than water." While this holds true in many cases, there is also the converse in which family members feel obligated to do certain things for their family not out of willingness or desire but because that is what is expected of them as a relative. This notion of a sacrifice undergirds family relationships and even romantic relationships, which I will discuss later. While the notion of a "sacrifice" is not necessarily one tinged with negativity, it nonetheless connotes a lack of desire to do something or the absence of having to do something or attend and event for someone an individual cares about. While family relations insinuate that sacrifices will have to be made for each other, it is the proximity and duration of socialization amongst siblings and parents that cultivates friendships among family members. Siblings who are close know everything about one another, are not ashamed to convey feelings, ideas, emotions, and fears. They do not judge and always want to help one another, especially during difficult times. When there is a death in the family, your siblings and parents and uncles all bond together and help each other cope with the loss. Such strong relations on various levels are why I believe family relationships–especially amongst immediate family members–form the strongest impactful friendships in an individual's lives, both positive and negative. The way one socializes and treats their family members often translates into how he or she treats friends one he or she leaves the home and enters other social worlds.
Romantic relationships form another layer of friendships that overlaps with non-blood related friends. While one popular idiom states that "opposites attract," I believe that romantic partners search for someone who they are physically and emotionally attracted to in addition to being drawn in as a close friend. It is often opined that guys and girls can never be friends because there will always be an underlying attraction from one party to another, often which goes unrequited. However, I steadfastly believe that the best romantic relationships and even marriages develop out of the two romantic partners being friends prior to becoming intimate. Humans usually become friends with others who they are attracted to for one reason or several. They may share the same sense of humor, world views, political views, music tastes, taste in movies, love for animals, or overall the same interests. The same is true in romantic relationships, as the healthiest relationships involve two partners who share interests, can laugh and cry together, accept each others' faults, and enhance each others lives in various ways. Friendship thus is at the fulcrum of romantic relationships and is crucial in how strong a romantic bond is between boyfriend and girlfriend, husband and wife, wife and wife, or husband and husband.
Of course, all friendships involve each friend becoming somewhat vulnerable to others, which may yield negative results. While good friends who care about you will enhance your life, there is a downside to friendships for people who are morally bereft or only care about their elf-interests. The notion that friends come and go, but the good ones will leave footprints on your heart and impact you in a trenchant way, is very true. Often, when there is adversity, some "friends" are unable to cope with the vagaries of tribulations others may face and thus become absent. When the going gets tough, some people are unable or unwilling to stick with you through thick and thin. Also, in some instances, there are people who you think are your friends but only talk to you because they want something to benefit themselves, essentially using you for personal gain. Finally, jealousy is an intrinsic human emotion that germinates often between friends, and we as humans cannot help it. All of us want to be successful and happy, so often if one friend is doing well and the other is not, then jealousy can cause a rift. As I said in the beginning, friendship is so important to the lived experience of humans, both in positive and negative ways.
Friendship is an integral part of everyone's lives, especially in an age where text messaging and social networking have become central preoccupations of people on a quotidian basis. Social networks have enabled people to reconnect with old friends who they have not talked to, seen, or interacted with in years. Moreover, they enable people to forge new friendships from people at the local, national, and even global levels in ways that humans could not do prior. Friendships allow us as humans to connect with one another on various level, and they enhance us as human beings. Whether positive or negative, friendships, social bonding, and personal relationships underlie the very fabric of human emotions and human existence. Personal development is often aided by the friendships we have in our lives. Without being able to connect with and relate to others on a physical, mental, and emotional level, it would be hard to measure self-worth and happiness.
Time is precious
don't waste it!
Get instant essay
writing help!
Plagiarism-free
guarantee
Privacy
guarantee
Secure
checkout
Money back
guarantee
Get a Free E-Book ($50 in value)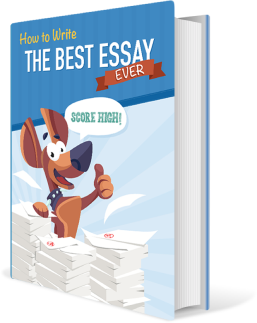 How To Write The Best Essay Ever!