Poverty in the United States, Speech Example
This Speech was written by one of our professional writers.

You are free to use it as an inspiration or a source for your own work.
We sometimes postulate poverty as lack of resources to meet the basic needs in life but poverty permeates beyond the boundaries and covers hunger, nakedness and homelessness.  We should initiate remedial actions at our homes for this kind of poverty. Poverty has been acknowledged as a critical social concern among many nations for many years and the United States is no exception. The United States has made drastic efforts towards reduction of poverty within its borders but the problem remains a significant issue internationally. A notable characteristic feature of poverty is hunger and homeless that arises due to disparities in levels of prosperity, unemployment and median income across the society. The United States has been associated with high echelons of prosperity across the globe but unfortunately it has not been immune to homelessness and hunger which are critical indicators of poverty (Albelda & Ann, 112-123). Majority of the citizens in United States struggles for shelter, food and clothing which is a situation that negatively affects most people as well as institutions. However, feasible and viable solution to alleviate the problem of poverty is achievable in the United States. The viable solution in this regard entails the initiatives of the government in implementing programs that address poverty especially among the vulnerable populations.
Results of past research indicate that, poverty has been a prevalent and steady situation in the history of the United States. Race and culture has played a crucial role in perpetuating poverty and most areas inhabited by minorities have high density of population including the Hispanic communities and the African Americans. The welfare of women has been ignored who thence have opted to work in multiple jobs and take care of their children at the same time. Consequently, the issues of poverty in the United States are associated with vulnerable women, especially the single mothers and the minority communities (Collins & Felice, 56-78). Most of these people tend to engage in small businesses that are denied important services from the government. The small business are commonly despised because they can hardly play a significant role in job creation. Big entrepreneurs as well as corporations do nothing to address the problem of poverty alleviation as a vital strategic priority in the society (Singer, 225). They are guided by individual interests and therefore do little to uplift the lives of the vulnerable populations. Poverty in this context is not related to lack of access to income but rather a situation of "capability-deprivation" as a result of the circumstances that surround the background of some people (Singer 226). The sociological limitations are some of the unfair facet that denies the people control of their future. The government as well as the business community has a duty in alleviation of poverty in this regard.
Other scholars have associated poverty in the United States with economic crisis. As a result of the crises, over fifty million people in the United States had insecure dwelling in 2009 (Chen, 1). These people were confronted with the dilemma of settling their mortgages or feeding themselves. Unlike the earlier case involving minorities and women, this case was associated with the struggling working class. The poverty associated with the middle class is seen as a source of pressure to the government in the supply of food banks as well as other forms of funding.
The greatest role of poverty alleviation lies with the government. Execution of poverty management initiatives and programs that target particular demographics in the society can go a long way in eradicating poverty in the United States (Glennerster, 14). Improvements in the level of education can also serve as a lasting solution to the problem. The minority groups must be offered places of learning in education institutions as a means of enhancing education as a means of eradicating poverty. The government must empower people in income generating activities as a step in eradicating poverty. Since the government retains the control of tax payers money while the small business retain the control in creation of employment, who is entitled to play a role in poverty eradication? Can the synergy of the two be constructive in any way?
Works Cited
Albelda, Randy Pearl & Ann Withorn. Lost Ground : Welfare Reform, Poverty, And Beyond.  Cambridge, MA: South End Press, 2002. http://library.umu.ac.ug:81/cgi-bin/koha/opac-detail.pl?biblionumber=28421
Chen, Stephanie. "The New Hungry: College-Educated, Middle-Class Cope With Food Insecurity." CNN, 17, December 2010,
Collins, Chuck & Felice Yeskel. Economic Apartheid in America : A Primer on Economic Inequality & Insecurity.  New York: New Press, 2000. Accessed online http://www.amazon.com/Economic-Apartheid-America-Inequality-Insecurity/dp/1595580158
Glennerster, Howard. "United States Poverty Studies and Poverty Measurement: The Past Twenty-Five Years." The Social Service Review 76.1 (2002): 1-26, 1-26. JSTOR. Web. 7, Mar. 2011.
Singer, Alan. "Business Strategy and Poverty Alleviation." Journal of Business Ethics 66.2/3 (2006): 225-231. JSTOR,Web. 7, Mar. 2011.
Time is precious
don't waste it!
Get instant essay
writing help!
Plagiarism-free
guarantee
Privacy
guarantee
Secure
checkout
Money back
guarantee
Get a Free E-Book ($50 in value)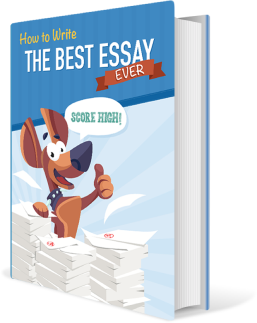 How To Write The Best Essay Ever!