Technology Is Making Americans Lazy and Dependent, Speech Example
This Speech was written by one of our professional writers.

You are free to use it as an inspiration or a source for your own work.
Attention Grabber:
Show a YouTube video of an infant/toddler trying to use a magazine as an iPad/Tablet. Example https://www.youtube.com/watch?v=aXV-yaFmQNk
If not able to show a video during the speech, present the idea to the audience in a humorous way.
These videos show how infants are developing in a world built around technology use for all aspects of daily life. Their limited views of the world are starting out by focusing on technology as an absolute part of their lives.
Introduction
Thesis Statement:
The nature of new and old technology has ultimately left Americans increasingly lazy and dependent. Without mobile phones, laptops, tablets, food delivery applications, Google maps, Netflix and other sources of entertainment, social media, online shopping—the list is practically endless at this point—where would we be? We would be lost and unable to function properly in our current society. Not only does technology make us lazy in terms of participating in the real world, but the rapidity in which we can access information (whether good or bad information) is weakening our reasoning and thinking skills.
Body
Main Point: Mobile phones and tablets are extensions of self.
a. Mobile phones, tablets and laptops have become extensions of our brains (Harris).
Mobile phones and tablets are constantly in use in all aspects of our lives—dressing and feeding ourselves, interactions with family, friends and coworkers, data and information regurgitation.
Mobile phones have replaced real, face-to-face interactions with our loved ones and the world around us.
Main Point: We rely on food delivery applications, Google maps, online shopping and social media to organize and complete even the most mundane of our daily tasks.
a. We can't remember phone numbers, directions or basic facts because they can easily be found on our mobile phones within seconds (Wagstaff).
We are too lazy to feed ourselves, so we spend more money to have it brought to us. New food delivery applications pop up in large cities constantly, showing the popularity and increased dependence (Jaconi).
Main Point: Dependence on technology is weakening our ability to think and reason
a. "After enough time in front of our screens, we learn to absorb more information less effectively, skip the bottom half of paragraphs, shift focus constantly" (Harris).
b. Children are learning to think quickly, find information quickly, recite facts within minutes, however any deeper connections or meaning to the subjects/ideas are often lost (Harris).
c. We are constantly distracted by technology—specifically by our mobile phones (Wagstaff). Holding an extended thought, reading or writing at length, or analyzing a problem have become increasingly difficult for those who are dependent on technology.
Conclusion
American society has become increasingly dependent on technology as a means of functioning. With this dependency comes laziness, both physically and mentally. Convenience and ease is just a button (or screen) click away, so why bother participating in the real world?
Works Cited
Harris, Michael. "How the Web Became Our 'External Brain,' and What It Means for Our Kids." Wired. 6 Aug. 2014. Web. 24 Sept. 2015. <http://www.wired.com/2014/08/end-of-absence-how-technology-changes-our-brains-society-children/>.
Jaconi, Mike. "The 'On-Demand Economy' Is Revolutionizing Consumer Behavior — Here's How." Business Insider. 13 July 2014. Web. 24 Sept. 2015.<http://www.businessinsider.com/the-on-demand-economy-2014-7>.
Wagstaff, Keith. "Are smartphones making us lazy thinkers?" NBC News. 16 March 2015. Web. 24 Sept. 2015. <http://www.today.com/money/are-smartphones-making-us-lazy-thinkers-t8911>.
Time is precious
don't waste it!
Get instant essay
writing help!
Plagiarism-free
guarantee
Privacy
guarantee
Secure
checkout
Money back
guarantee
Get a Free E-Book ($50 in value)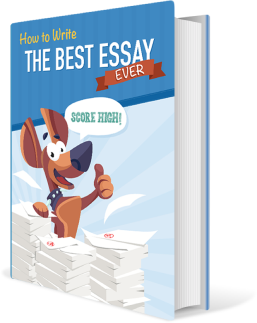 How To Write The Best Essay Ever!