The History of Cosmetics, Speech Example
This Speech was written by one of our professional writers.

You are free to use it as an inspiration or a source for your own work.
Introduction
Good evening ladies and gentlemen
How many of you ladies wear makeup daily? Weather you apply the basics of cosmetics, or you spend many hours to perfection.
Make up has become very important in our lives and a way to show and enhance beauty.
Gentlemen? How many of you find girls wearing makeup attractive? Men definitely appreciate a little bit of makeup. Have you ever wondered where did makeup come from?
The desire to look aesthetically pleasing to others in not anything new. Indeed, during antiquity,  men and women eagerly used cosmetics. Wall-paintings, frescoes, and reliefs in addition to literature and poetry testify to the ubiquity and popularity of cosmetics in ancient contexts. Cosmetics burgeoned and became a thriving trade in a variety of products, and various ancient cultures created and applied cosmetics on an idiosyncratic basis according to various peculiarities. Initially, makeup was solely used by the elite, but over time, cheaper variants of cosmetic products enabled poorer, working-class men and women to participate in cosmetic practices.
My presentation investigates the history of cosmetics, its etiologies, which includes  how it germinated and utilized throughout history. We must give credit to all civilizations prior to our existence that brought their own brand of beauty to history. However, scholars credit ancient Egypt for inventing cosmetics, which quickly became a common feature in people's lives, especially amongst elite women. I will then discuss  how makeup expanded to Ancient Rome and China.
(First main point) EGYPT
The history of cosmetics in Egypt exhibits how long of a history makeup has existed. In Egyptian art, both male and female figures wear dramatic and heavy makeup, suggesting that all genders used cosmetic aids to enhance their appearance. Cosmetics in Egypt was created because ancient Egyptians used the available resources in the environment and created cosmetics out of the natural resources. Beginning around 4000 BC, Egyptians used Henna, Red ocher, copper ore, and Kohl, which was used to draw distinctive black lines around the eyes. After the ingredients were procured, the preparation of cosmetics was time-consuming in order for men and women to apply it. The minerals were first crushed into a powder and then subsequently mixed with animal fat or another carrier agent to facilitate the application process and ensuring that it would stay on the skin. The Egyptians exhibited a high level of ingenuity regarding the design of makeup applicators. While makeup was accessible to all Egyptians regardless of social standing, poorer Egyptians were forced to use cheaper applicators made out of wood while the elite had the resources to create applicators out of precious materials including ivory. The removal of makeup was of paramount importance because Egyptian culture was preoccupied by cleanliness, so they were forced to devise ways to clean human bodies and the skin. Oils and chalk were mixed  together, making it creamy and able to remove the makeup and cleanse the skin.
The Egyptians have been credited with some of the most beautiful artifacts in history which is reflective of their mastery of cosmetics.  The most popular item in Egypt was called Galena powdered Kohl, which is a special type of crystal rock used by the Egyptians men and women to block their eyes from the sun and to decorate their faces with black as a signifier of wealth and status. An interesting fact about Egyptians is the use of cosmetics ingredients are still used in sports arenas for major events like football games in the United States. Most of the NFL athletes today use black solutions under their eyes to prevent the sun from blinding them. In addition, the baseball players use the black solution under their eyes in the indoor baseball fields to protect their eyes from sunrays (Ronca, 2015).
(Second main point) Ancient Rome
While cosmetics in ancient Egypt were not used solely about vanity purposes that both men and women used, makeup was used in ancient Rome to enhance the appearance of women by making their faces as white as possible. The Romans contributed to the history and development of cosmetics by pioneering the use of barley, flour, and butter for face treatments. The Romans were the first to discovered sophisticated ways of creating skin foundation for the face. In 2013, the museum in London hired chemists to analyze the high-class cosmetics that was found in some Roman mixing cosmetic bowls beginning circa 150 AD (Mansel, 2004). Scholars have discovered that the Romans were making complex chemical compounds long before the major cosmetic giants of today.
The Romans used interesting products to enhance their looks, such as using multiple foundation colors and ingredients such as flour, rosewater, mushroom and honey to make the appearance of long eyelashes. ). In addition, the Egyptians had created a unique way of creating long eyelashes using a unique blend of ingredients in 3400 BCE. Egyptians women used honey, crocodile dung, ivory, bone and water to make the  eyelashes longer (Walter et al.,1999). In order to create longer lashes, the ancient Romans used burnt cork to thicken their eyelashes. Roman women embraced longer eyelashes that were curly and thick because it was considered as a signifier of beauty in both ancient India and Egypt. More significantly, long eyelashes were favored because, according to the famous Roman natural philosopher and author Pliny the Elder, eyelashes often fell out if women had sex frequently. As such, it was critical that women maintain long, curly eyelashes as a public signifier of their chastity and purity.
Finally, the ancient Romans believed that colorful lips indicated an individual's wealth, so they used ingredients such as Beetlejuice, bromine and beeswax for color (Feriei-Brown,2014). Often, slaves would apply the red substance to their mistresses.
(Third main point) Ancient China 
Because of their disparate cultural peculiarities, the Chinese further contributed to the cosmetics industry in novel ways that the Egyptians and Romans failed to do. The Chinese contributed their own style of cosmetics by using gum, beeswax and egg to stain their fingernails. According to (Cosmetics Info,2015).The cosmetics in the Chinese culture represented the specific class of people or clan. For example, the Chou Dynasty donned gold and silver.  Middle-class royal clans wore black and red hues. The lower class of Chinese people were able to use any color, although the colors could not be bright.
Conclusion 
It is obvious that all races and heritages from Egyptians to Romans to the Chinese contributed to the future of cosmetics. Their ways of applying makeup and colors is being applied in our society today of course with a lot of improvements. Since makeup has become very important part of ladies lives that will be around as long as human kind is, I found the history of cosmetics on a macro scale to be fascinating, especially because the legacy of cosmetics in Egyptian, Roman, and Chinese are still evident in modern contexts. As the cosmetic industry remains booming in the current day, new technologies and resources will enable various cultures and businesses to find novel ways of enhancing beauty through such meaningful products.
References
Feriei-Brown.(2014).Ancient Roman beauties and their make-up bags. Retrieved from http://www.italymagazine.com/featured-story/ancient-roman-beauties-and-their-makeup-bag
Ronca,D.(2015).5 Ancient Egyptians cosmetics. Retrieved from http://health.howstuffworks.com/skin-care/beauty/skin-and-makeup/5-ancient-egyptian-cosmetics.htm#page=1
Mansell,K.(2004).Recreating a 2000-year old cosmetics. Nature. Retrieved from http://www.nature.com/news/2004/041101/full/news041101-8.html
Walter, P., Martinetto, P., Tsoucaris, G., Brniaux, R., Lefebvre, M. A., Richard, G., Dooryhee, E. (1999). Making make-up in Ancient Egypt. Nature, 397(6719), 483-484. doi:http://dx.doi.org/10.1038/17240
Time is precious
don't waste it!
Get instant essay
writing help!
Plagiarism-free
guarantee
Privacy
guarantee
Secure
checkout
Money back
guarantee
Get a Free E-Book ($50 in value)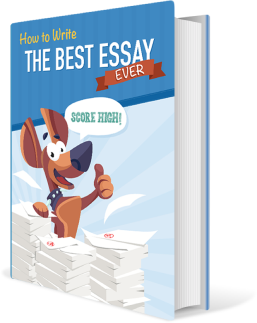 How To Write The Best Essay Ever!