Gender Bias in the Workplace, Speech Example
This Speech was written by one of our professional writers.

You are free to use it as an inspiration or a source for your own work.
What is Bias
In its simplest terms, bias is nothing more than discrimination. Bias is encountered in various forms from ethnicity, race, age, and gender. These forms of bias can be universal in some areas. Often people are unaware of their biases. Some people refer to bias as prejudice or stereotyping. Bias occurs when one individual judges another before examining factual evidence about the person. Although bias is very similar to other forms of discrimination, bias is used for various reasons by different people.
Types of Bias
There are subtle and blatant forms of bias. Research has proven that bias in the workplace can have a negative effect on employees. Often workers who are dealing with bias or discrimination in the workplace experience both physical and psychological problems. According to Schat & Frone, "The most noticeable change is their decrease in self-esteem". Often these workers may miss a great deal of work because of physical ailments that are brought on by the mental stress they are experiencing. They may complain of headaches, body-aches, intestinal problems-nausea, diarrhea, stomach ulcer, etc. Schat & Frone added, "People who are being discriminated may also carry these problems home with them which can lead to sleep disorders and domestic violence". A common form of bias in the workplace is related to gender. Often women are seen as less competent in their job duties than men. This type of bias can lead to harassment in the workplace. It can be composed of behaviors that are perceived by the victim as offensive or unwelcomed. When this is severe, it can hinder the employee from competently completing his/her job.  Bias can be displayed using linguistic expression in regards to the employee's sexual identity, race, culture, or religion. Bullying can have a dramatic effect on the organization as well. Jobs that do not address bias issues often have a high turnover rate for employees. When an employee reports that he/she has been the victim or witness of bias and nothing is done about it, the victims rather leave than be viewed as a "mess maker". For example Wiedmer said,
"Biases impact not only the victim of the bias, but also every individual who witnesses the bias as well as the perpetrator. It takes a strong individual to stand tall in the face of adversity. Individuals who fall victim to prejudices, stereotypes, and discrimination do so in various ways; some succumb to depression and withdrawal, while others give in to the stereotypes, often believing the stereotypes placed against them or others".
Ross believes "An organization can suffer financially if a victims proceeds with legal ramifications". This can cause low employee morale and low performance rates, which can cause other employees and clients to complain. Employees who are aware of the blatant bias may lose trust in officials if nothing is done about the problem.
More subtle forms of bias have been present a very long time. Women face many forms of bias that are not so obvious. The term glass ceiling was coined during the 1980s. The terms refer to an invisible set of barriers that prevents women from achieving success in the work force. There are many ways that the glass ceiling prohibits women from excelling. Often employers apply bogus rules that will disqualify women from applying for positions of authority. For example, in the military, women are often required to complete the same agility tests as men. Of course, women are not usually able to match their male counterparts' strength McSally said:
"On the topic of standards and aptitude, opponents of opening ground combat positions to women focus on the physical strength requirements for ground combat and the fact that women, on average, are not as strong as men. While this is true, the argument fails to treat people as individuals. It also neglects the fact that an effective soldier is not one who possesses just brute strength, but a combination of qualities and skills, including strength, endurance, agility, intellect, aptitude, judgment, courage, restraint when required, and, more recently, cultural and language skills. In the contemporary age of the "strategic corporal" fighting a "three block war," skills other than strength can be more significant"
Rules like these give the premise that women have an equal opportunity to compete for jobs, but in actuality they have already been excluded due to their gender characteristics. Therefore, the glass ceiling theory is the most effective metaphor for shedding light on the inequalities that exist between men and women in the workforce. Although women are breaking barriers and entering into certain workforces, the reality is that they will only be able to excel to a certain degree before they reach the invisible barrier that prohibits them from moving higher. This barrier ensures that women remain in certain areas of the company, while excluding them from others. Likewise, there were many jobs that discriminated or show bias against women due to their marital status or if they became pregnant. One such field was teaching. For example, Barnett quotes:
"In a study of Radcliffe graduates of the classes of 1900 to 1930, the vast majority of those entering the labor market became teachers. And teaching was, precisely the occupation that, in the first half of the twentieth century, most prevented college-educated women from combining family responsibilities with a career. In this period, school systems instituted formal bars against the employment and retention of married women. Consequently, few women combined marriage and career, did so only for short periods of time and did so only later in life. (Preston, 2003, p. 351) Bans on married female teachers remained in many communities until the late1950s (Preston, 2003). Even after marriage bans were lifted, pregnancy bans remained until the late 1960s".
Unwritten rules and guidelines like these have kept women in positions of submission for years. Likewise, Barnett goes on to discuss how women "feel guilty" when they work long hours or have to be away from home extended periods of time because society expects different from them.
Where Does Bias Originate
Culture is a major component of bias and discrimination. Females, gays, transgendered, and others who are deemed different are disempowered by their culture due to lack of access to education, marriage and social customs, and many other obstacles. There has been a large gender gap in access to adequate education for females for years. Many parents who have to choose between paying for an education for their children most likely choose educating boys over girls. Likely this is because women have fewer job opportunities than men. Some cultures believe that women who are educated will have difficulty finding a husband. Across the United States, there are fewer women in positions of power than men. McSally added, "Historically, women have been seen as the weaker sex, needing protection from the cruelties of the outside world, whereas men have been seen as stronger, more able, and better suited to the rigors of the workplace" .Nonetheless, women have equal rights to vote just as men. However, gender based forms of bias occurs around the world. One's culture defines the characteristics and duties of male and female just as the concept of right and wrong. Culture affects all aspects of one's life. Culture can determine where one lives, what type of job one has, attitude towards education, how one dresses, and even what one eats. Both historical and ethnic influences can affect ones culture and biases.
Conclusion
Bias is commonly known as discrimination. It can be experienced in many forms-some blatant and other subtle. Most often bias is experienced in the workforce and is directed towards women. Yet, there are many things that can be done to eliminate bias and create a positive work environment. Bias and other forms of discrimination affect the victims, the other employees, and the company. Bias is usually taught through cultural beliefs, and is therefore a very difficult issue to address.
References
McSally, M. (2011). Defending America in Mixed Company: Gender in the U.S. Armed Forces. Daedalus, 140(3), 148-164.
Ross, M. (2007-2009). Workplace bullies: How to best the business bullies. Retrieved from http://www.Kamaron.org/Dealing-With
Schat, A., & Frone, M. R. (2011). Exposure to psychological aggression at work and job performance: The mediating role of job attitudes and personal health. Work Stress,     25(1): 23- 40.
Wiedmer, T. (2011). Workplace bulling: costly and preventable. Morality in Education.
Time is precious
don't waste it!
Get instant essay
writing help!
Plagiarism-free
guarantee
Privacy
guarantee
Secure
checkout
Money back
guarantee
Get a Free E-Book ($50 in value)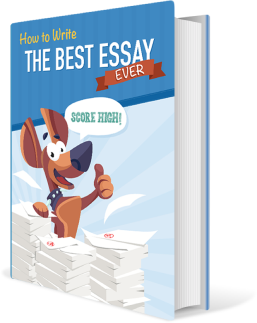 How To Write The Best Essay Ever!