The United Nations and Climate Change, Speech Example
This Speech was written by one of our professional writers.

You are free to use it as an inspiration or a source for your own work.
Good morning ladies and gentlemen. It is my pleasure to announce to you that, the United Nation has been at the forefront in the fight against climate change.
Climate Change has been widely attributed to human activities precipitate the release of greenhouse gases into the atmosphere.  The rise in average temperatures is said to have adverse effects to the environment. The increased intensity in the droughts have been attributed to the effects of Climate Change. Climate Change is also said to have increased the regularity and intensity of droughts that have been experienced, flooding and other natural disasters (Wentz, 2007).  Climate Change has also been implicated for the rise in the average sea level. This has been because of the melting of ice in the north as well as south poles. The rise in see levels has the potential of producing lethal flooding for countries and islands that are surrounded by large masses of water; forcefully displacing large numbers of people from their homes In the recent past there have been radical changes to climate on the global scene. This is characterized by occurrence of such natural phenomena's like drought, floods, inconsistent rains, global warming, hurricanes, erratic seasons and etc. These phenomena's have caused sleepless nights to scientists the government agencies and common man. This is because such natural phenomena's are unbreakable to control and require considerably a lot of time to mitigate. Many people are apprehensive of how sustainable will be our environment in a few years to come if this is what is being experienced now.
The result of these climatic changes has brought a lot of challenges to mankind in his struggle to survive in planet earth. It has brought a lot of challenges for man in his quest to survive because they affect the very basic needs of life. These include food, shelter and clothing. It is on this background that this research is being carried out so as to unearth the impact of climate changes on provision of shelter to mankind. For the sake of this research, this is as far as construction process in the UK is concerned.
Climate Change is attributed to a phenomenon called global warming which has the insinuation of an increase in standard temperature in the global surface air as well as oceans. It is believed that global surface temperatures rose by one degree Celsius during the twentieth century. Much of the observed temperature increase is accredited to increased concentration of green house gases which come about as a result of human activities similar to industrialization (Hansen & James, 2000).  Following the recommendations of United Nations Conferences and Programs such as the Rio Earth Summit (1992) and Agenda 21, governments must produce national and local strategies for addressing climate change.
What are the possible patterns of climate change? Climate change is expected to be acute in the arctic and tundra regions and this is attributed to continuous retreat of sea ice, glaciers as well as perma-frost. Ocean temperatures augment more slowly compared to land temperatures because of the ocean's large and effective heat capacity and also because oceans lose more heat via evaporation. Warming in the earth's northern hemisphere occurs faster than in the southern hemisphere because there is more land surface in the northern hemisphere and also because the region has extensive coverage of seasonal ice and glaciers (Liverman, D. (2008)
What are the probable causes of climate change? Climate Change is caused by a number of factors all of which contribute in significant proportions to the overall temperature change. One such causal factor is greenhouse gas. The main green house gases are water vapor, carbon dioxide gas, methane, ozone, CFC and nitrous oxide (Wallace, 2005 and Goodall, 2007). The United Nations have advocated for the initiation of the Kyoto Protocol involving 38 of the world's most industrialized countries in November 2001 which plays a crucial role in addressing climate change..
Green house gas emissions have remained a pertinent issue among environmentalists.  In the last three decades of the 20th century, gross domestic product per capita and rapid population growth were the main driving forces behind increased green house gases (Hansen & James, 2000). During this period there was increased CO2 emission mainly from fossil fuel burning and also deforestation.
The destruction of ozone by chlorofluorocarbons is also to blame for increased surface temperature. The destruction of ozone has a warming effect. Significant ozone depletions began to occur as from the 1970s when most countries began active industrialization programmes (DiMento, 2007).   Aerosols and soot is another causal factor that has made significant contribution to climate Change. Aerosol forcing impacts negatively on the climate through indirect effects which though slow in showing up exhibit far reaching effects in the long run (DiMento, 2007).
The other issue that needs attention is desertification. Desertification poses an enormous danger to sustainability of the world's population. This is because of the retreating of productive land per capita that leads to a significant decline food security. Desertification results to deforestation, people being guilty of that. Climate change is however largely to blame for desertification.  Arid and semi-arid areas are particularly vulnerable to climate changes. This is brought about by the fact that they tend to recover much slower to climate disturbances further deteriorating the viability of the land (Hirofumi, 2003). Some of the threats that desertification poses include: Reduction of soil productivity is another area of great concern that is also attributed to climate change (William, 2007). The quality of water is also expected to reduce, sedimentation in rivers and lakes as well as the siltation of reservoirs and navigation channels. With the capacity to hold water, reduced, increased downstream flooding is set to occur. Health challenges likely to occur include eye infections, respiratory illnesses allergies and mental stress all due to dust blown by wind. Food production is set to reduce resulting to a loss of livelihoods forcing people to migrate. In extreme cases, desertification can result to conflict over grazing land resulting to deaths.
Among the clear instances, that man is responsible for climate change is deforestation.  The major reasons for deforestation include the increase in populations in developing nations. People are forced to clear forests in order to acquire accommodation to settle their families. With the increase of population so does the need for more agricultural land increases, further compounding the problem (Davis & Bohling, 2001). Wood harvested for charcoal forms half of the forests destroyed in most developing nations. Developed nations on the other hand use wood harvested from the forests for the production of industrial products. Most of the of the forest degradation are caused by players other than those in the forest sector. However, illegal cutting of trees that are sold to companies to aid in the production of furniture and other wood dependant appliances.
Conclusion
Action is needed to be taken so that climate change can be controlled. One of the areas that need attention is the ozone layer. The ozone layer provides a natural blanket that shields the human beings, plants as well as animals from the harmful effects of radiation from the sun. The continuous depletion of the ozone layer caused by the increase in the use of greenhouse gases and chlorofluorocarbon poses a potential health hazard and environmental damage. Ultra-violet radiation from the sun causes the increase in cases of skin cancers. It also causes hastening of eye cataracts progress, not forgetting its potential to reduce the effectiveness of one's immune system. The impact on nutrition cannot be overlooked as ultra-violet rays reduce plant yield also causing damage to ocean ecosystems reducing the yield of fish that is depended upon by man.
The efforts of the United Nations in addressing issues of climate change must be supported by all stakeholders so that the earth becomes a good place to live.
References
Davis, J C & Bohling, G C, (2001). The search for patterns in ice-core temperature curves, In Geological Perspectives of Global Climate Change (Ed: L C Gerhard et al), American Association of Petroleum Geologists, Studies in Geology, 47:213-229
Goodall, (2007). "How to Live a Low-carbon Life," Earthscan Publications Ltd. p. 326.
Hansen, J (2005)., "Efficacy of climate forcings". Journal of Geophysical Research 110:
Harte, J., et al., 2006, "Shifts in plant dominance control carbon-cycle responses to experimental warming and widespread drought" Environmental Research Letters 1 (1): DiMento, J (2007). Climate Change: What It Means for Us, Our Children, and Our Grandchildren, The MIT Press.
Hirofumi, U., (2003). Economic Theory and Global Warming, Cambridge University Press,
Liverman, D. (2008) "Conventions of climate change". Journal of Historical Geography 35:279.
Wallace, D (2005). "A guide to facts and fictions about climate change," UK Royal Society website. pp. 3–4.
Wentz, F., (2007). "How Much More Rain Will Global Warming Bring?" Science journal Vol. 317, no. 5835, pp 233–245.
William, S. (2007). "On the Climate Change Beat, Doubt Gives Way to Certainty" The New York Times.
Time is precious
don't waste it!
Get instant essay
writing help!
Plagiarism-free
guarantee
Privacy
guarantee
Secure
checkout
Money back
guarantee
Get a Free E-Book ($50 in value)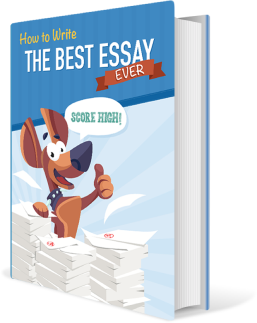 How To Write The Best Essay Ever!